RacingBetter News

Monday 22nd November 2021
Three Reasons why Horse Racing Gambling is Still Popular in the 21st Century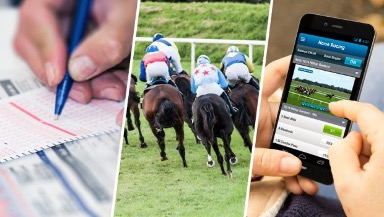 Horse racing is one of the world's most popular sports in the 21st century. There are many diverse traditions and versions of the sport in different nations. Riders and horses are challenged by varied course lengths, obstacles, and track surfaces in different countries. Horse racing is a popular sport when it comes to gambling, the competition and each race is intense, and viewers love the excitement and tension that this sport brings.
Therefore, in this article we will explain to you three reasons why horse racing is still popular for gambling. Furthermore, before we get straight into the reasons, if you would like to bet on the horses and receive fantastic odds, promotions, offers as well get a good welcome package then here are new betting sites in India.
Outcomes of the Race within Seconds
Among the main sports, horse races produce the most immediate outcomes, bettors don't have to wait for hours to find out the outcome of a horse race because the average race lasts just 30 seconds. This is the ideal sport for mobile betting because of the rapidity of the outcomes and the quickness of the sport.
If you have access to data, you can make rapid judgments based on what's going on around you. To get the most out of your mobile sportsbook, horse racing is a must-have. You may have so much fun with the swift results, and if your previous wager fails, you can easily go on to the next race.
Good Social Event and Interaction
Towns and neighbourhoods come to a stop during horse racing events, a attendees bring their family to socialise and wager on their favourite horses at this glitzy event. Horses and races are discussed enthusiastically by bettors, the races are a great opportunity for families to catch up and have fun together.
Your Adrenaline Levels Goes Up
Anxiety and excitement are closely tied to the race's pace and shortness. The intensity of horse racing is unlike that of a football game, where you may lose interest or become bored overtime as the match plays out. But with horse racing having a wager on the outcome of the race adds an extra level of excitement. Bettors with a short attention span will like this the horse racing market due to its fast and pacey games. Due to the lightning-rapid outcomes, the rewards are likewise fast. When everyone is so focused on the races, it's a joy to witness.