RacingBetter News

Wednesday 20th October 2021
Best Tips for Online Betting 2021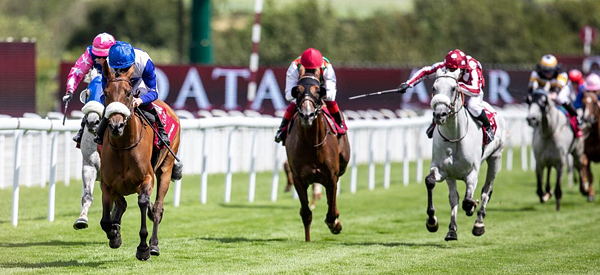 There is no denying the fact that sports betting is currently riding a high tide. Since the US said goodbye to the Professional and Amateur Sports Protection Act in 2018, twenty-three of its states have since legalized sports betting. Many more are in the process of doing so. Non-North American regions are also following suit, looking to get in on the lucrative tax revenues that this industry can provide. Thus, people searching for how to bet on racing and sports is at an all-time high.
Currently, three thousand sites accepting wagers on casino-style games and sporting events exist on the World Wide Web, and their number grows by the day. With so many bettors actively partaking in this pastime, newbies and casual gamblers should not make any sizeable wagers unless they follow the five pieces of advice below.
Only Bet on Reliable Platforms
As mentioned, nowadays, thousands of gambling sites can get found via a simple Google search. However, not all of these are legit platforms that payout on time. Bettors who want to be 100% sure that the operator they team up with on their gambling journey is a reliable one should look for a regulatory logo in the website footer of the platform they are considering. Moreover, they should scour the internet for player reviews to see if anyone has ever had any withdrawal issues with the site in question. Virtually all betting platforms allow for smooth depositing. Yet, they make life extra hard when users have to remove funds from their gambling balance. Thus, it is wise to use sites that feature an impeccable reputation for always paying out wins in a timely and orderly fashion.
Use an EV Calculator
Bonuses are the backbone of the internet betting sector. Nevertheless, not all deals that appear enticing at first sight turn out to be profitable or at all useful. All gambling promotions feature various stipulations with varying completion difficulties. Those not knee-deep into this sphere have a strenuous time accurately gauging the quality of any betting bonus. That is where an expected value calculator comes in. It is free software that estimates how beneficial a promotion can be for bettors. All sportsbook users have to do is enter all the bonus term data in this simple software, and in seconds, it will inform them if that offer should get passed on or snagged instantly. EV calculators save time, and bettors experiencing unnecessary disappointments.
Compare Odds
Not all betting platforms feature the same odds. While the premium ones will offer comparable ones, there will still be a degree of diversity between all betting sites. The probability of a result is not the only factor that dictates a shift in odds. The amount of funds bet on a specific outcome with a distant bookmaker also affects the betting opportunities that bookies will present to other gamblers. That is why it is a good idea to have an odds-comparer website bookmarked. These platforms aggregate all the odds offered by the sector's top gambling operators. They make finding excellent wagering opportunities a seamless task.
Make Lay Bets
Back wagers are ones that bettors make against a bookmaker that a predicted event will transpire. They are the traditional form of gambling that everyone knows. Lay ones are bets when parties wager that something will not occur. For example, betting that a horse named Good Fortune will win is a back bet. Wagering that that particular horse will not win is a lay one. Betting exchanges let online gamblers make lay bets that help them offset the risks associated with the back wagers made with bookmakers.