RacingBetter News

Wednesday 20th October 2021
5 Horse Racing Betting Offers You Should Always Take Advantage Of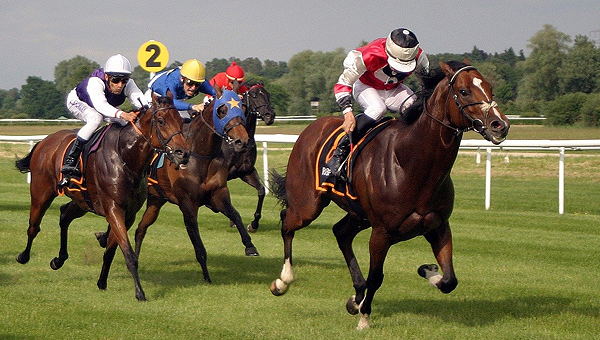 Whether you're an industry expert or someone who selects a horse based on its name, picking winners in horse racing is no easy task. If you're in profit at the end of the season then you've done extremely well but there is one way that can increase your overall returns from your racing bets and that is by incorporating betting offers that are available with many of the top UK bookies such as the ones listed on WhichBookie.co.uk.
Racing offers vary in both type and value but many of them are worth taking advantage of. They can result in your stakes being refunded on losing bets, greater returns on winning bets or additional chances to land a winner through receiving free bets.
Below, we've listed five of the top horse racing betting offers that can be commonly found with many of the top bookies.
1. Best Odds Guaranteed
Best Odds Guaranteed is one of the most popular and widely available racing offers and is usually available on all UK & Irish races at many of the bookies that offer it.
It is commonly referred to as 'BOG' and is an offer that ensures that you get the best odds between the price that you take and the price that your horse goes off at.
Let's say that you place a bet on a horse at 10am for a race that starts at 2pm. You take odds of 5/1 but by the time the race starts, the odds on your runner have drifted to 8/1. Usually, this would be quite frustrating given that should you have waited, you could have gotten bigger odds that would have resulted in greater returns if your horse wins. However, if Best Odds Guaranteed is offered by the bookie you placed your bet with, your bet would be settled at the bigger price of 8/1 should your horse win.
Best Odds Guaranteed is a great offer that is claimed by many horse racing punters on a daily basis and can result in unexpected significantly greater returns.
2. Extra Places
If you place each way bets on horse racing then you should be keeping an eye out for Extra Place offers with the bookies. They're available on selected races each day and give punters a greater chance of seeing a return from the place part of their each way bets.
For example, the standard place terms may be to pay out at 1/5 odds on the first 3 places. However, if a bookie is offering extra places, they may pay out on the first 4, 5 or even 6 places.
Extra Place offers can significantly increase your chances of winning from each way bets and increase your overall returns throughout the season.
3. Money Back Specials
Money Back Specials come in various forms but essentially result in your stake being returned based on a trigger.
Money Back if 2nd is one of the most common types of this offer and some bookies also offer Money Back if 2nd, 3rd or 4th. This would mean that your stake on a win bet would be refunded should your horse finish 2nd, 3rd or 4th.
Refunds can be credited as cash but most commonly as free bets.
4. Non-Runner No Bet
Non-Runner No Bet, or NRNB as it is commonly referred to as, is a betting offer from which you will receive your stake back should your horse not run. If you are placing your bet shortly before a race is scheduled to start, this is generally not an essential betting offer. However, NRNB is extremely popular with racing punters placing ante-post bets.
Ante post bets can be bets placed on horses running in races several weeks or months in the future and it's very common for horses to be withdrawn from races during this period due to illness, form or other reason. If you don't place your ante post bets with a bookmaker offering Non Runner No Bet and your horse doesn't run, your stake will be lost.
Unlike many other racing refunds, with NRNB, your stake is generally refunded as cash rather than in free bets.
5. Faller Insurance
Faller Insurance applies to jumps racing only and is another type of refund offer and similar to NRNB, stakes are usually refunded as cash.
The terms of Faller Insurance may vary between bookies but generally, you will receive a refund should your horse fall, unseats the jockey or is brought down.
This is an extremely popular offer for races in which there are historically several fallers such as the Grand National where on average, around 22% of horses don't reach the finish line. The going can also have an impact on the chances of horses falling with heavy ground resulting in the most casualties. Other factors include horse/jockey fatigue along with the condition of fences and the course itself.