RacingBetter News

Wednesday 8th September 2021
Betting The 2021 Breeders' Cup: 5 Easiest Ways To Win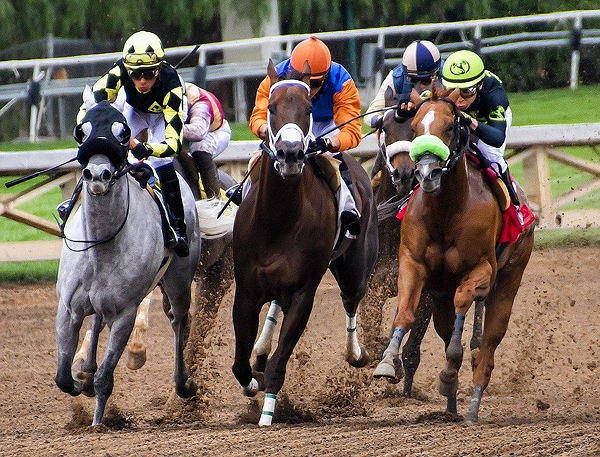 After a successful stint last year at Keeneland despite stricter health protocols, the Breeders' Cup had successfully wrapped up an epic season. Today, this horse racing competition goes back to deliver another dramatic season. Like in the past years, the Breeders' Cup will highlight the world's toughest race horses battling out in many categories.
On November 5 and 6, the 2021 Breeders' Cup will happen at Del Mar Racecourse. It is one of America's most unique horse racing venues as it lies next to the beachline. Fans don't only get the chance to watch and grace the show, but they can take the time to enjoy roaming around the shore and experience what Del Mar can offer.
While it's true that there are tons of reasons why the 2021 Breeders' Cup is something you must not miss, the betting games make it more interesting. Although you may already have learned how to bet on horses, let us give you more insights and ways to edge the bookies and win more in the upcoming Breeders' Cup showdown.
Know Your Horses
Like on the battlefield, you don't go out and fight your foes without knowing them. It's the same concept you can apply in horse racing, especially that all participants are coming out in a close fight. These horses have prepared and spent a lot of time being trained to earn not only the million-dollar prize but the honor they keep for a lifetime.
You can know your horses starting with their breeder or notice their past the breeders cup results. After that, you must get acquainted with their jockeys and trainers. Also, you must learn the time they get trained and the days they rest. It will also help when you know the horse's ancestors and pedigree. In this way, you will learn if they have acquired traits to become the next Breeders' Cup champ.
Pick A Familiar Category
The 2021 Breeders' Cup is giving away a total of $31 million prizes. The horses compete depending on the category they are qualified to participate in. To make sure you get well-planned betting games, you must learn how to pick the right category to play. Although the betting game might look the same, the prices differ from each other.
During the first day, there are nine horse racing games you can bet on. It includes the $6 million Longines Classic and $4 million Longines Turf. On the following day, you can expect all Juvenile races to take place. There is the $2 million Juvenile and Juvenile Fillies and the $1 Fillies Turf, Turf Sprint, and Juvenile Turf.
Find Reputable Breeders' Cup Sportsbooks
What makes horse race wagering efficient is the availability of online betting sites. Wherever and anywhere you are, you have the chance to place a bet and win. There are tons of horse race betting sites online. You only need to register and deposit your account then you can start earning as much as you like.
However, it's important to find a legit betting site before you start playing. To know that you got a real bookie, make sure to take time to read the site's terms and conditions. Aside from that, the site must offer different methods of payment. Lastly, you can reach their Customer Support anytime if you have questions about your account.
Check The Last Racing Workout
Horse racing games happen almost all year round. With this, horses have the time to gain experience to prepare for bigger tournaments like the Breeders' Cup. Some believe that horse racing is a game of luck. However, others would say that a well-experienced racehorse makes it to the top.
Looking back,  many horses have won the Breeders' Cup after they have earned many Stakes racing titles. Most of them are Kentucky Derby winners, Preakness Stakes conquerors. And Belmont Stakes superstars. That said, it pays well if you look at how each horse worked out in the past and considered their accomplishments.
Stay Away From Getting Emotional
Horse race betting games like the Breeders' Cup are pretty intense. The thrill and suspense it brings as the competition starts is no joke. Not only that, you have a significant amount aiming to double it up. That's why you should do your best to pick wise bets to win.
Despite the exciting racing game, you must not get carried away with your emotions. You have to stay calm and enjoy the show. After all, betting is a game of luck, and if you are destined to bring home the bacon, then you're the luckiest person in the room.
Final Thoughts
The 2021 Breeder's Cup is yet to happen in the next two months. Although it's still far, fans and bettors are slowly learning which horse they can bet on. In line with that, many bookies are now ranking each horse showing their odds to win the said racing show.
In case you want to bet for the upcoming Breeders' Cup Challenge, the tips listed above are something you can apply and see how your money grows right away.