RacingBetter News

Monday 16th August 2021
How Popular is Horse Race Betting in India?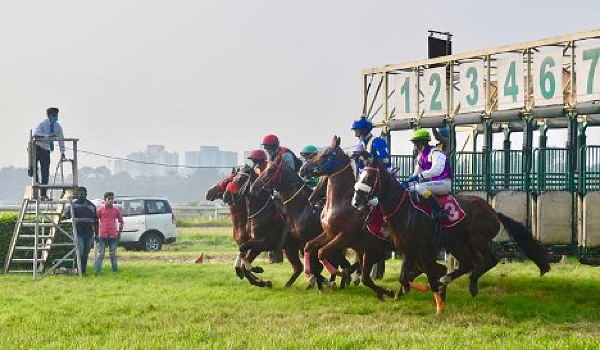 The sport of horse racing is well-established in India. The first racecourse was established in Madras, in 1777. Move forward a couple of centuries and there are nine racetracks in the country as well as six racing authorities.
Given the presence of so many horse racing opportunities, it's hardly surprising that there are a large number of fans of the sport in the country. These fans are eager to watch classic Indian horse races like the Indian 1,000 and 2,000 Guineas, and the Indian Oaks. They are also eager to place bets on the results of these races.
Looking more closely at the reasons behind the popularity of betting on horse racing, we spoke to a journalist from JustGamblers. He said,
"Since 1996, horse race betting has grown in popularity. This started to happen with the case of Dr. KR Lakshmanan v. State of Tamil Nadu that year when the Supreme Court ruled that betting on horse races involved skill and was therefore no longer included in the list of prohibited sports for betting as included in the Gaming Act of 1930. "
He went on to state,
"This year in particular, horse race betting popularity has increased online. Although Indian online operators can only operate legally in a limited number of states, there is no legal restriction on bettors using reputable offshore sportsbooks."
It's obvious that betting on horse racing is a popular pastime in India both offline and online. Taking a closer look helps us to identify exactly why this is the case.
The legality of horse race betting makes it popular
The fact that horse race betting is legal in India makes it a popular choice for sports enthusiasts who want to place a wager. Since the Supreme Court ruling in 1996, many states have enacted statutes that permit licensed bookmakers making it easier for people to bet on horse races in the country.
The one downside for the horse race betting industry in India is the heavy level of taxation thanks to the GST regime. The current rate of GST on horse race betting is 28%. This has led to many bettors looking to online betting as an alternative.
Why online horse race betting is gaining in popularity
High taxation is one of the main reasons why horse racing fans are looking to offshore sportsbooks to place a bet. Choosing to bet in this way means they can avoid paying tax on their wagers. Using offshore sites is not specifically illegal in India, so individuals can legitimately use these sites.
Another advantage of betting online is that racing fans can bet on horse races in other countries as well as domestic races. In the current environment, this gives people access to more opportunities when horse racing events in India are cancelled.
It's possible that the GST on horse racing will be reduced in the future. If this happens, it will be good news for the horse race betting industry in the country as bettors may consider betting domestically if they have less tax to pay. This will allow the industry to benefit more substantially from the popularity of horse race betting in India.