RacingBetter News

Monday 16th August 2021
Which Countries hold the Greatest Interest in Horse Racing?
Horse racing has been around for a very long time and entertains and satisfies the needs of spectators, punters, and jockeys themselves. From the days of the Romans to the present times, it has been looked upon as a very honorable sport and indeed one associated with the higher class or high rollers. As with most sports, betting makes the events more exciting.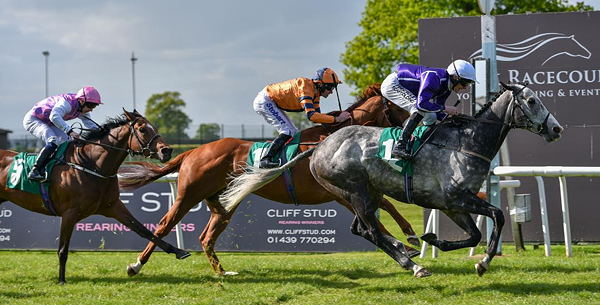 Millions of people like to partake in betting on horses around the world, be it at racetracks, traditional casinos or online at sites such as online kaszino. Some countries love horse racing more than others and it is certainly not as globally famous as football. The scale and development of horse racing is a new thing for some of these places but has seen great leaps in recent times. Let's have a look at a few countries that are known for their keen interest in horse racing.
England
Racing as we know it began near the end of the 18th century when the Jockey Club was formed. There were two different types of races established, hunt races involved racing with jumps whereas flat races did not. Given that the English traveled extensively and settled in most countries, it is not surprising that a lot of names on this list are territories or former colonies of the British Empire. The Royal Family were and still are keen fans of horse racing. For the first time ever, this year saw the Grand National won by a female jockey.
Ireland
A small but proud nation situated near England, Ireland's stature in the horse racing world has only grown and grown. It is renowned for being a producer of fine thoroughbred horses and certainly has a few famous stud farms that are well known. Very well trained jockeys and horses compete in Ireland and also like to travel to England to compete in their top events and spring a shock or two. It's not rare for the main events in England to be dominated by Ireland these days.
Australia
Apart from rugby and Aussie rules, horse racing is the sport that captures the imagination of most of the Australian public. There are plenty of racecourses in Australia with two of the most famous, Randwick and Flemington, located on the east coast of the country, in Sydney and Melbourne respectively. The Melbourne Cup is probably the most famous race known outside the country, with fans and punters from all over the world showing an interest.
Hong Kong
A former colony of Britain, it is one of the few places where horse racing even surpasses football. It is a very small nation, which has two main racecourses. The Hong Kong Jockey Club takes care of the racing and betting aspects that take place here. It is a very busy spot for horse racing.
The USA
One of the other pioneers of horse racing as a colony, usually races held in the States are flat races. Mostly over distances that are shorter than their English or Australian counterparts. Betting on horses is huge here, as while there are strict gambling laws that are just beginning to change, racing was typically overlooked.
Japan
Similar to the U.S.A., gambling on horses was one of a small number of sports that people could bet on. Their racing season involves most of the year, with only a break in January due to weather. The prizes on offer in Japan attract attention from all over the world. While probably not known as well as the Grand National or Kentucky Derby, the payout upon winning is far superior.
France
The French love horse racing so much their involvement in the sport stretches back even further than England or the U.S. Tracks founded in the 19th century are still in use today with Longchamp, host of the Prix de l'Arc de Triomphe operating since 1857. Although some may tend to disagree, this is renowned as the most famous race in the world.
Newcomers on the scene
While many names on the list above may not surprise you, it is fair to say that while no one can dispute their interest in horse racing and indeed the way they have shaped horse racing, there may be a few new players on the scene ready to upset the established order of things. New, modern tracks being built and ever rising prize money on offer has seen countries from the Middle East begin to exert their power a little more strenuously.
Saudi Arabia
It's hard not to mention Saudi Arabia's growing influence on sport and their desire to hold big events. In recent times, they have begun to host massive boxing fights and are in line to continue doing so, in 2020 they announced the first hosting of the richest horse race in the world. The Saudi Cup, worth $20 million cannot fail but to raise the profile of Saudi Arabia on a sporting front and boost its international standing.
The UAE
The United Arab Emirates has become a lot more prominent in recent times for a variety of reasons, most notably the two Emirates of Dubai and Abu Dhabi. Possibly better known for their involvement in football, the UAE has many racetracks and also the world renowned stable, Godolphin, which is owned by the Al Maktoum family, one of the royal families there.
Summary
Some familiar faces here on here do not seem to be losing their love affair with horse racing anytime soon.
Seen as the sport of kings, interest shows no sign of abating in some of the classic races which are well known throughout the world. Huge prize funds on offer can attest to this. Also, a huge draw to the common fan, watching and betting on the sport has been taking place for generations.
Events usually hold big crowds and the socializing aspect of these events can appeal to many who would not normally be racing fans. The Melbourne Cup for example, or the Grand National sees bets by people who normally wouldn't bet but interest is high in these meets. Television coverage is extensive and streaming sites are available, it is also possible to watch the races at online casino sites. If you are not having much success with the horses, you could always try your luck at online roulette, just one of a massive selection of games usually available to play on these sites.