RacingBetter News

Monday 9th August 2021
6 Mistakes to Avoid When Wagering on a Horse Race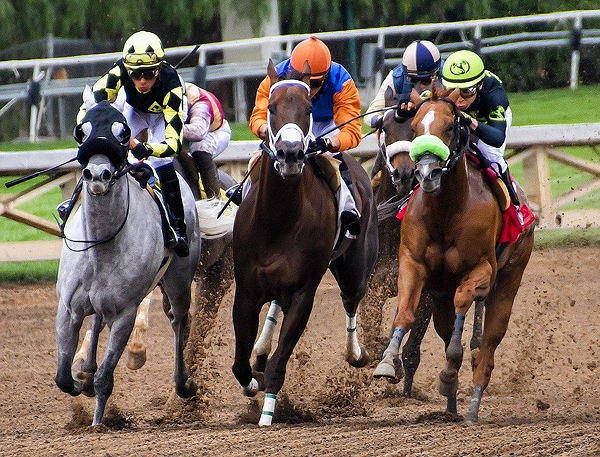 Betting is, in general, a game of chance in which anything can happen. Horse racing has the most outstanding betting options of any sport in the world. Many devoted bettors delve over statistics and data in their endeavour to learn the art of horse betting. However, it is all too easy to get into lousy betting habits and make mistakes that are harmful to long-term horse betting success.
Life is all about learning from your mistakes, but we'd instead you didn't make any since mistakes cost money in the betting industry! You certainly don't like setting money on fire, do you? But, of course, no one is flawless, and obtaining perfection is extremely unlikely.
But when it comes to horse betting, it's best to keep things simple and avoid getting too caught up in the details. The hidden key to effective horse betting is avoiding fundamental mistakes that other bettors continue to make. So whether you're new to betting or a seasoned bettor, continue reading if you can't figure out where you're going wrong.
Betting for the Sake of It
Let's face it: we've all done it at some point. Regrettably, many people who enjoy sports betting do so primarily for the goal of gambling or to pass the time. So it's crucial to remember that even if a large amount of your money has increased due to winnings, it's still money that you shouldn't throw away.
Blind Betting
This point expands on the previous one. It is intended for those new to betting or unfamiliar with the procedures. The vast majority of people do not plan ahead of time to bet on horse races. The appeal of horse racing can easily seduce certain people. As a result, people wager on races without knowing anything about the horse or jockey involved.
You should investigate the horse betting markets, fundamental data, and prices available at various betting sites. When placing a wager, you must conduct extensive research to make the most excellent decision possible, and reading a horse race betting guide will also help. While there will always be an element of luck in sports betting, you can reduce the danger of losing a large sum of money by performing extensive research.
Overconfidence
Horse racing is exciting because the unexpected frequently occurs in most settings. As a result, it's advisable not to become overly confident with the horse you've chosen. The effort of the horse is what determines the outcome of the race.
It would be best if you were prepared for any problems that may develop, as a horse may revolt before the race is finished. In addition, because you specialise in a specific form of horse betting, you must be cautious to avoid the heartbreak of any losses that may occur.
Playing Too Many Tracks/ Races
It's practically impossible to have a meaningful opinion about more than a few races on any given day. Still, an alarming number of gamblers continue to wager on multiple tracks while failing to focus on anything in particular.
It is a recipe for disaster. You're expected to be picky and only invest in the most promising opportunities. Nobody wins every race unless they have a crystal ball or a time machine. So, sit back and pick your spots as you wait for authentic betting opportunities based on facts and understanding.
Chasing Losses
This bad habit is as old as the game itself, and you may find it in practically any gambling venture. Bad days are inherent when wagering on unpredictability. When a player can't control their need to pursue losses, a bad day can quickly develop into a nightmare.
Attempting to make up for losses by betting more money or frequently on other games is a losing cycle. Because they are not thoroughly thought out or prepared, desperate bets are unreliable. Instead, remain conservative and consistent with your bets, and your losses will eventually balance out.
No Bankroll Management
We cannot emphasise enough the importance of just betting with money that you can afford to lose. But, unfortunately, countless people routinely remove funds from their savings accounts and gamble them away, only to realise their error after it is too late.
A successful bettor bets sensibly, and it demands discipline and prudent money management. Therefore, before you start betting, take up your bankroll to prevent making this mistake. A bankroll is a sum of money set aside solely for gambling.
Another thing to keep in mind is to set and stick to a limit for yourself. For example, never bet more than 5% of your total bankroll on a single bet. It ensures you have enough money to risk again, decreases losses, and allows you to recuperate them gradually. This way, it won't put a massive dent in your finances.
In conclusion
Horse betting or betting, in general, is a complex industry with winners and losers consistently. Therefore, to increase your odds of winning, you should always avoid making avoidable betting mistakes. However, we can tell you that you will be well on your way to having a more promising betting experience with the information provided in this article.