RacingBetter News

Tuesday 10th August 2021
Who Are the Highest Earning Racehorses?
With thousands of races taking place throughout the year around the world including some big favourites for punters like this Melbourne Cup horse racing guide, and with the winning purse for some of these more prestige races getting bigger too there are plenty of opportunities for some horses to win big – at one point the richest race in the world, the Pegasus Cup, saw the purse hit an all time high for the event at $16 million, with the winning horse taking $7 million of that share. As prices settle, however, which racehorses have managed to become the highest earners?
Gun Runner – Coming in third is a US trained horse that may have otherwise been able to make it to the top of the earnings list if it wasn't for the other racing horse that does take that top spot – with career earnings $15,988,500 and the biggest win coming from the previously mentioned Pegasus Cup in 2018 which saw him walk away with the $7 million purse, it helped secure this third position. Despite a number of Grade 1 race wins including a Breeders' Cup Classic win too, his second highest race win came from a second-place finish at the Dubai World Cup instead.
WINX – Coming in second is the Australian trained horse that gained a lot of fame in the country – whilst she didn't win a huge number of rich races, a long career of over five years on track and very consistent performances helped lead to the around A$26,421,176 career winnings. Her biggest win came from the Ladbrokes Cox Plate with a seemingly very modest $2.4 million prize, so whilst not entirely comparable  to the previous entry and the huge $7 million win, a career of big performances like this had helped WINX secure the second place and something that many other trainers would hope their horse could achieve.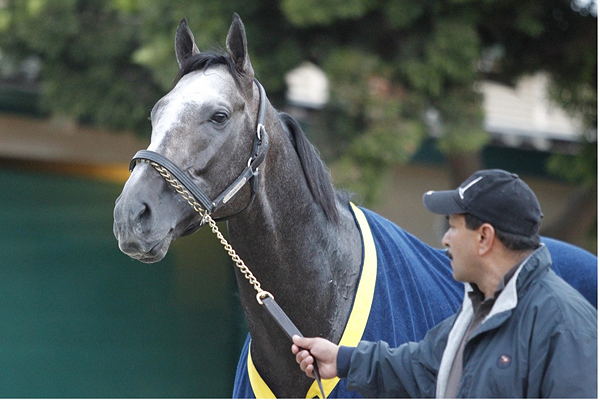 (Image from bleacherreport.com)
Arrogate – Taking the number one spot is the American trained stallion, whilst he was only active for two years on track, he was able to build up $17,422,600 in career earnings and win some of the more coveted major wins including the Breeders' Cup Classic in 2016, the Pegasus World Cup in 2017, and the Dubai World Cup in 2017 too. If not for Arrogate, the previous entry of Gun Runner on this list may likely have taken the number one spot – and it's likely that until the purse from the richest races in the world increase, Arrogate will be able to hold this top spot by stringing together a huge number of big race wins in a relatively short period of time and by winning records that other horses may only hope of achieving across a long career.