RacingBetter News

Monday 30th November 2020
How to Bet on Soccer – The Ultimate Guide
Soccer is the most popular sport in the world among gamblers and audiences. In this guide, you'll learn how to bet on football. It'll guide punters to understand all the basics. First, however, you need to realize that betting on football is a risky activity that can lead to huge losses. Therefore, it's important to gamble responsibly, have a good strategy and choose the best odds to enhance your winning chances and reduce risks.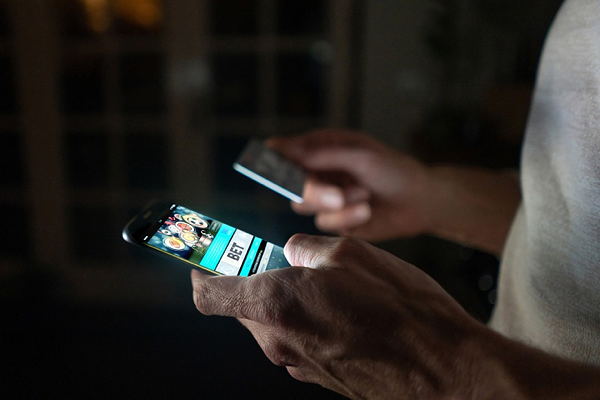 Soccer betting odds
If you're new to soccer betting, it's essential to understand what betting odds are. Mostly, soccer odds appear in decimal representation. For instance, when you wager $10 on 1.7 odds, you'll win $17 – the $10 you wagered plus a $7 profit. If you lose, you'll lose the $10 stake.
Examples of different types of football bets?
1X2 bets: In this type of bet, punters wager on the final score of the game. You can either bet on a draw, home team win or away team win. Some research will help in placing such bets.
The first team to score – Here, you predict which team will score first. It isn't effortless, but you can efficiently execute it with good calculations.
Over/Under wagers – In these types of bets, you wager on the number of goals at full time. The most common type is the Over 2.5 bet. It means that there will be over three goals in the game.
Half-Time/Full Time wagers – These types of wagers are similar to the 1X2 bets. However, punters have to consider the results of the game in half time and full time.
Handicap wagers: These types of bets can be complicated at first, but they eventually get exciting. They are similar to 1X2 wagers, but one team gets a handicap from the betting provider. For example, in a game between Chelsea and Norwich, if Norwich is the underdog, the sportsbook might give Norwich +1. If you bet on a draw and Chelsea wins the game 1-0, you'll win because Norwich had the handicap advantage.
You can place such bets on Sportpesa download today!
Where can you bet on football?
Because soccer is very popular, almost all betting sites provide soccer betting. However, the level of the tournament plays a considerable role. If you want to net on domestic and local games, find a betting site that operates in your area. Additionally, online bookmakers offer a safe and massive opportunity to punters.
There is a wide variety of online sportsbooks that you can access both on desktop and mobile.
Tips for successful football betting
Choose favorable odds - When betting on soccer, making profits should be your number one priority. If you select betting odds that are bigger than the possible result, you'll enhance your winning chances. Because there are many sportsbooks out there, take your time choosing one and ensuring that it has the best odds. You can also register with multiple providers, analyze the odds every time before placing a bet and bet with the one with the best odds.
Learn to manage your bankroll - When betting on soccer, you need to plan your finances well. Don't bet with money meant to pay bills or buy essentials. Set limits and don't break them whether you're winning or losing.
Always do research - Finding the best odds is excellent, but you need some superb betting skills too. Learn how to check factors that might affect the game's outcome, such as injury reports, home records, tournaments, etc. Your betting skills will get better with time.
Avoid betting emotionally - It's always wise to be practical when betting on any sport. For example, never bet on a particular team because you like its player or it's your favorite in the tournament. Always do proper research before placing bets.