RacingBetter News

Friday 25th June 2021
Similarities Between Horse Racing and Casinos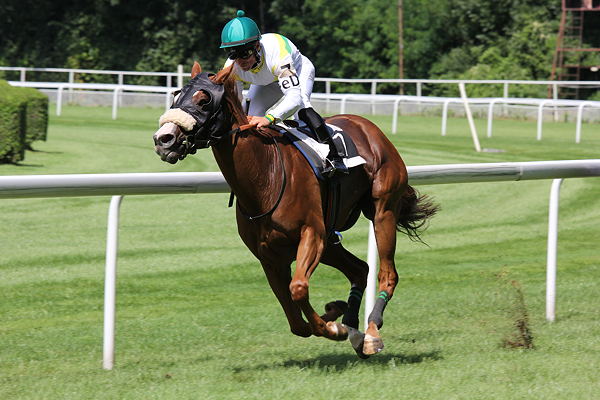 Although there is no such thing as easy money, gambling makes it seem otherwise. With just a small investment you can win big, so it is no wonder why betting is so appealing to many people all over the planet. If you wish to gamble, you are probably wondering whether you should play casino games hoping to have a winning hand or place bets on horse races. While these two seem completely different, they have more in common than you think. Yes, one takes place outside and one inside, and betting on horse races involves going to the track, but still there are some unexpected similarities. Let's take a look at them.
Live entertainment
In both cases, it is not always about the money, it is about the experience. Whether you head to a race track or go to a casino, you will get the chance to be a part of the action. You will see a jockey and their horse win the race while the crowd goes wild, or maybe you will find yourself in the middle of a fascinating poker game. Even if you do not win, you will have fun memories that will last a long time. Both options are great forms of entertainment, which is one of the things they have in common.
You can place bets online
If you do not wish to leave the comfort of your home and yet you still want to place bets, you are in luck. Nowadays, there are hundreds of platforms that offer online casino games, so you can play poker, blackjack, or even bingo from your chair. However, it is recommended to visit Casino Bros Canada beforehand, and check which sites are legit and offer fair play. Unfortunately, there are a lot of platforms that are just smokescreens for various scams. Just like you can play online casino games, you can bet on your favourite horse online. Various betting websites allow you to place bets not just on horse races, but on football games, basketball, and even e-sports.
There are numerous things to consider
Maybe horse racing and casino games seem rather simple to a rookie, but there are so many things to be learned. Choosing the fastest horse is not all it takes to place a winning bet. Also, having a great hand doesn't mean you will win a poker game. In both cases, there is more than meets the eye, and you will need to study the nuances if you wish to be successful. If you wish to improve your skills and gain knowledge, these activities are for you.
They have been around for centuries
Neither horse racing nor casinos are novelties. They are old industries with a rich history. Of course, they have changed a lot over the course of time, and nowadays they are both accessible online thanks to the tech revolution. Due to their power of adaptation, they have managed to survive and exist in many forms.
Existence of infrastructures
Both forms of gambling, casino games, and horse races have their own infrastructures where the events for participants take place. In addition, in either case, there are many levels, from beginners to professionals. In the end, whether you decide to play casino games or bet on your favourite horse, you have a chance to win big even if you place small bets.
Whether you decide to go to a casino, play poker online or watch races on the track, you need to gamble responsibly. That means you should never deposit money you cannot afford to lose. Also, keep in mind that gambling should be fun, so if it leaves you stressed and not entertained, find another hobby that will fulfil you.