RacingBetter News

Thursday 8th July 2021
Horse Race Betting: Tips To Optimize Your Chances In Winning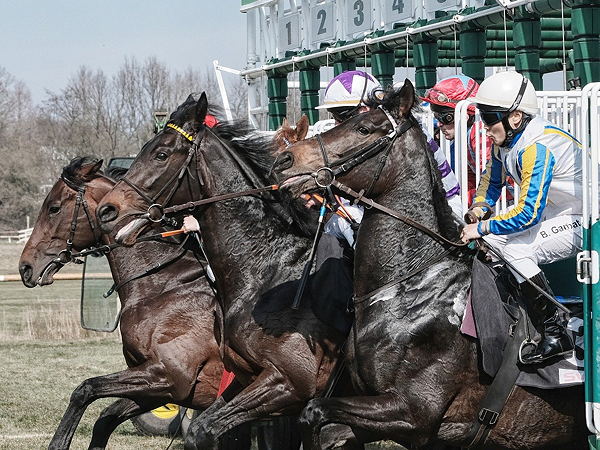 Some things are easy to assume like he looks strong, so you assume he will win in a fight. Then to the other participant, he looks weak, so you assume he will lose. Sometimes these probabilities that we assume are right, but there are also chances that you are wrong. Like with your money, if you invest it right away because you think it looks cool, but you weren't able to invest anything because you didn't consider other factors.
In horse race betting, it involves your money. And betting without any information or data to consider may lead to pathetic bets. To do well in betting, you need to be aware of your decisions and consider every present factor. To do that, here are some key points that may help you enhance your betting skills.
Learn the Betting Game
Betting without knowledge will do you no good. Though at first, you may lose some, you can make it as your experience. Getting some tips from other bettors will help you improve your decision-making skills by exploring other strategies from other people.
To learn better, engage in research regarding horse race bets and tips from tipsters from every festival. It is nice to take on different ideas to give you an insight into how everything works in terms of wins, horse performance, rbd rating, and how horse racing odds work. There is so much available information you can access online, especially before a race starts. Checking into those will enhance your knowledge of betting.
Betting The Right Horse
In betting for races, it all comes down to the horse itself, as the horses are the ones who will race the entirety of the game and also its rider. Choosing the right one is crucial as you are betting your money on it. Reviewing some records of previous performances will help choose your horse.
Trainers can also be a factor; watching for changes can be helpful also. You can also consider the horse's last performance in the track where the race took place, as the type of track they are racing can affect its performance. Or maybe you can also check out the jockey record if he could use the horse correctly during the race. This may be some small information but they can have a huge impact on your bets.
Bet Smartly
Be smart always. Some people lose control of their bettings and tend to lose their bankrolls because of their recklessness. It doesn't mean that you need to bet on each one of those if there is a race. Information is very crucial in this manner. Picking fights carefully will be the best to conserve some of your money.
If you lose your money fast, then you won't be able to get the chance to make up for your loss. Instead of rushing, take it slow and look at it from a more comprehensive view. Identify races that will be able to bring you back to the betting game. Make sure to have a budget in betting to preserve your bankroll.
Eliminating Negative Variables
To make your decisions better, eliminating the negative numbers will be helpful. Identify which horses, jockeys, and trainers have low performance and activities. Just like they said that numbers don't lie, using that will be beneficial to you.
By removing from the sample these negative probabilities like poor past performances, health issues, and other related information, you may be able to pick bets better and conclude which bet will be the best for you. This strategy allows you to have remaining variables that are most likely to win the race, and betting on those will be optimal for you. It takes time to do this, but looking into that data and filtering it can be your key in winning bets.
Explore Different Bets
Understanding how each bet works is essential. Not all bets are for you, and identifying which type of bets you are good at increases your chances of winning. It is not wrong to participate in all bets as long as you keep track of your money to avoid losing everything.
There are tons of bets you can participate in; for the basics, its win, place, and show bets is an excellent start to get the hang of betting. There are also complex bets that require strategies for you to be able to ensure your win. If you can master most of these bets, then making your decisions will be easy. Also, you can be able to narrow down the options of which bets you will be participating in more.
In Conclusion
The key to winning is the information itself. Whether it's tangible or intangible information, it can be a factor for your bets. Having a look and access to these different types of information will surely optimize your probabilities of winning. These tips can be able to provide you guidance, and doing so will surely enhance your skills. Have fun and keep up your bets.