RacingBetter News

Tuesday 8th June 2021
On Basic Handicapping Tips For Horse Racing Fans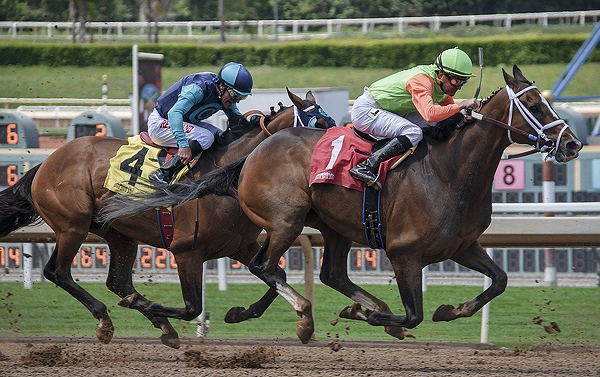 It is time, once again, to place your bets on your favorite horses. Handicapping is an integral part of horse racing and is an essential mechanism to equalize and standardize the horses' playing field. Handicappers are also called a panel, and they are responsible for controlling this process in any rating system in effect during horse racing.
Everyone knows that horse racing is an ever-changing game and that its approach constantly retools. There is always room for improvement for novice handicappers as they try to trace the goal of making a living.
Some of these tips may impact your handicapping, while some won't. Many of the original tips are still effective. However, it is time to give your horse betting competition a run for their money by knowing these essential yet practical tips.
Get the Basics Right
It all starts with understanding the information that you need for handicapping. The best horse betting strategy for beginners is to ask if you don't know. Most handicappers do not have many people to talk to about handicapping, and it would be better to know that some are willing to help.
Follow the Tiers
Following the tiers is one of the essentials when reading handicapping picks. The horses are a color-coded tier group. The tier colors are shown through the horses' program number's background color.
The background color ranges from dark green to yellow.
The gray tier is a special tier which means that a particular horse is not rated. Also, the gray tier is at the bottom of the list. However, it does not imply that it's a bad or underperforming horse. It is a rare event that there is an unrated horse.
This occurrence is usually because of a lack of data for foreign horses. It is best to manually inspect these horses to check if they pose a threat.
Set a Routine
This may sound easy, but most handicappers don't have one. A routine can be simple as a short checklist to follow, but it will keep you on track with what you don't want to miss and the things you have to know.
What is the sample routine when you approach a horse race?
Analyze the favorite, whether solid or false favorite, and find out the favorite likely factors.
Make a quick analysis of the styles and points of the race.
Pick a paceline, analyze each horse for every race, and determine a critical pace horse and their probable pace scenarios.
Assess the race class conditions to see how each horse qualifies and if they have conditions to consider.
If applicable, assess the horse's pedigree.
Keep an eye for angle plays for negative and positive factors.
Handpick Your Races
Although some are already successful at predicting races, common sense dictates that you must be picky when choosing the race to bet on. Often, you will not be as successful if you place a bet on every race. Typically, experts would look for races with similar top tiers and skip races if more horses are lined in the grey tier.
Check Track Condition
Sometimes it is pretty remarkable that some handicappers do not take the track condition into serious consideration. Keeping tabs on-track condition is an essential factor in handicapping. Like the dirt versus turf, some horses like dry track while others a damp track. This preference applies to the dirt and the turf.
One of the primary ways to determine if a horse prefers off track is to look for his Wet record or the individual past performance. It is also best to analyze turf races for the dirt to come off the turf for other unexpected weather.
Know if there is Jockey/Trainer Change
Some racing fans make the mistake of betting on a specific jockey. A jockey can have a different winning percentage, and they often get the best mounts. Indeed, a jockey cannot make a horse run better than the horses' natural performance. While it is also true that a jockey can ruin a horse's winning chance with a lousy ride. 
That's why it's always the case that jockeys "know" how to ride a particular horse better.  So, by looking at the horse's matrix and past performance, you can tell which jockey rides the horse well.
Final Thoughts
As Ferris Bueller said, "Life moves quickly, and if you don't stop and look around once in a while, you may be missing it." And this is similar to handicapping. True to any handicapping angle or factor, it pays to revisit what works and what fails from time to time.

Again, some of the tips may have an impact on your handicapping, while others won't. Still, some of the original basics are true, but it's best always to tweak them to help you gain a slight edge.