RacingBetter News

Wednesday 23rd June 2021
Why Is Horse Racing So Popular And How To Bet Efficiently On A Race/Horse?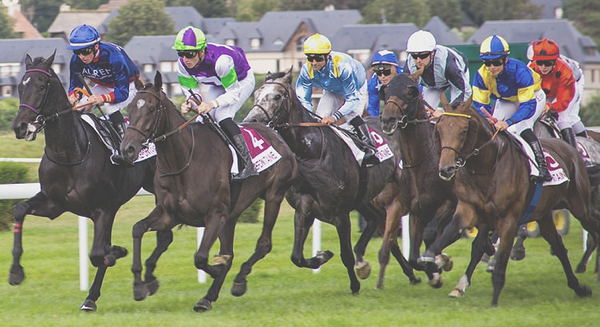 Dating back to ancient Roman, Babylonian, and Greek times, horse racing is a popular sporting event due to its appeal. The sporting activity is a proper family/social event, an advantage that makes it an ideal fun time. The thrills of the explosive moments as the jockeys ride the horses make it an exciting experience, further adding to its popularity. Fans also get a chance to take the thrills a notch higher by wagering on their favorite picks.  Placing a wager and winning a bet while enjoying the exciting races is among the top reasons tracks are loaded with enthusiastic fans. They are cheering not just for their picks to win but also to take home some profit. The sporting activity has evolved, featuring bred horses and professional jockey in the modern arena. The information available also makes the sport more appealing. You can access free racing tips today to supercharge your betting quests.
Why horse racing is a popular sport for bettors
Dressing up, especially tracks that have a code, enjoying the experience of pitting horses and professional jockeys against the fierce competition is fun. That's not the only thing that continues to drive horse racing popularity. Betting on horse races offers an appeal that attracts bettors globally. Among the top reasons that make the sporting activity a popular betting arena includes;
Information accessibility: From free racing tips, form guide to racecards, among others, horse racing offers an extensive pool of reliable information. Punters can utilize such information to place solid bets, improving their win rate.

Markets: Whether you are a beginner or pro punter, horse racing has you covered. From straightforward markets such as win, place, and show to complex options such as superfecta, the horse racing betting market has something for everyone. Such an extensive pool means that you can hardly be bored as there is a lot to explore.

Payouts: Fast and huge payouts make horse racing betting a go-to for many punters. Some races are as short as a few seconds, meaning that a bettor won't wait for hours to know if they made a winning bet. With the extensive markets, you can also enjoy big payouts if your bet wins.

Convenience: Today, you don't have to visit the race track to wager. The online world offers reliable and reputable bookmakers. This means that you can enjoy the thrills whenever or wherever you are.
How can you bet on a horse/race efficiently?
Betting on horse/race is fun, but without a plan, it can be frustrating. Having a practical strategy helps bettors to manage more wins, make a profit, and have fun. The first point that helps is a bankroll management system. The system ensures that you stick to a given portion of your finances. This eliminates possibilities of spending money intended for other important concerns, such as paying the bills, buying food, among others. Setting the number of bets to make in a day or week also helps. This cautions bettors against chasing losses or going overboard when on a winning streak. Doing your homework and relying on information helps, as luck doesn't last long enough to score more wins. Staying on your toes also comes in handy. This ensures that you capture promotions and bonuses that improve your profitability.