RacingBetter News

Wednesday 12th May 2021
What You Need to Know About Horse Racing
Do you want to place a bet and want to know more about horse racing? If yes, then today you are in the right place. Horse racing is one of the most popular sports in the world. It is also one of the most exciting sports and attracts millions of fans around the world.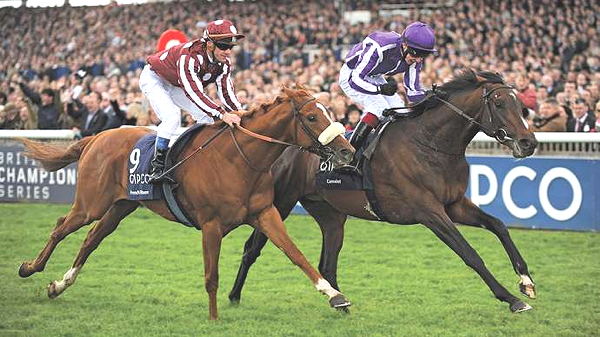 Major events such as the Grand National and Kentucky Derby are usually watched by millions of people. One major element of horse racing is betting. A vast majority of horse racing fans usually have money at stake. In fact, it is betting that appeals to most fans to horse racing, and without it, the sport would probably die out.
The good thing about horse racing is that it is straightforward and easy to understand. Anyone, including a beginner, can place a bet without knowing a lot about horse betting. But to increase the odds of winning, it is important to know the basics of horse racing. In this article, we will tell you everything you need to know about horse racing, including how to decide on which horse to bet and where to place the bet. So, if you're looking for more information about the best horse racing bookmakers, be sure to stay and enjoy the information curated just for you below.
How to decide of which horse to bet
There are many things you need to consider before deciding which horse race to bet on. Below is a detailed breakdown of these factors.
Consider stall/ gate position
One very important factor to consider when deciding which horse race to bet is the stall position. Although some races don't begin from stalls, many of them do. Horse racing has starting stalls, a machine used to ensure a fair start in horse racing. In most cases, sprint races usually favor an outside stall position while longer route races usually favor an inside stall position.
Consider the horse form
Check the horse's previous patterns. Although previous performance does not 100% determine how will perform in the oncoming race, the consistency of the horse is a very important factor to consider. Look at how the horse performed in previous races. Also, look at the track condition and distance covered and determine whether the scenario is similar to the oncoming race.
Consider the last time the horse raced
Another important factor to consider is when the horse last raced. It is not a good idea to place your bet on a horse that has been off for a long period because it is probably not in good shape. Also don't pick a horse that races often because it might be tired. The ideal horse to put your money on is one that has rested for between 30 and 60 days.
Where to place the bet
Now that you have gotten tips on how to decide which horse to bet, you are probably wondering where to place the bets. Horse racing bets can be placed on various outlets such as in a betting shop, in the racecourse, or directly via the racing post website or App. Another option is of course to checkout trusted online betting resources. All will be provided for you, and even if you have a slightest doubt, you can just always step away and re-evaluate what you're looking for and decide which is best for you.