RacingBetter News

Thursday 13th May 2021
Factors that BOOST the Performance of Racing Horses
When it comes to sport, everybody wants an edge over the competition. Whether that's athletics, football or indeed for the subject of this article, horse racing. There are so many things that can contribute to having a good race, weather conditions, surface, of course the horse and jockey.
Where to start? Well, we'll start off by taking a look at the Jockey. For those who are wondering, a study performed by a London-based research group has proved that the Jockey themselves can in fact make a racehorse run faster. The study revealed that the way in which modern Jockeys extend and constrict their legs prevents the horse from having to LIFT the weight of the Jockey.
Of course the horse is still carrying the weight, however they no longer have the physical stress from having to lift the Jockey and then deal with the impact of the Jockey slamming back down. Which of course used to be how Jockeys rode their horses. So the first thing we can do to boost the performance of our racehorse is to have a Jockey ride it who knows how to PROPERLY ride their horse. The cleaner the technique, the less stress on the horse.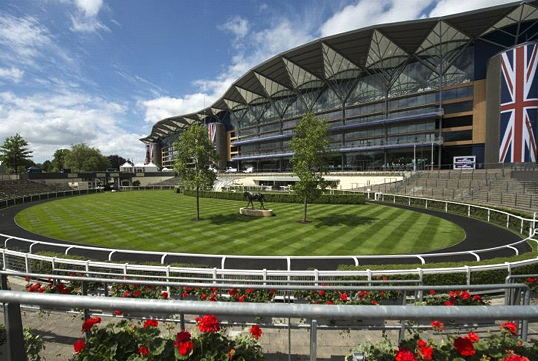 Source: Racing Post
Not only is the technique massive in terms of making a racehorse run better, it's also important that the Jockey knows how to PACE the horse. While some horses are better sprinters, others are better over a longer distance. But if your Jockey doesn't know WHEN to put the hammer down, then you've realistically got no chance of success. Again, this is about your horse and Jockey working together.
So, that's the Jockey covered. What about the horse itself? What can you look for to get the most out of your Triple Crown Betting? First things first would be pedigree, where did the horse come from? Is it from a line of winners? A little bit of history of the horse's genetics can seriously go a long way, it's all about learning its potential right? We all love a good underdog story but if it's genetics are on point it has a head start already.
Next would be to look at recent results, as in many sports, with horse racing, it's going to be the one that consistently performs that will end up with the most success. Sounds obvious, but you should definitely be looking into this. A horse that is able to retain form for a long time is going to be a hugely important asset. If you're the one backing the horse then you need to be able to have faith in the fact it will run a solid race.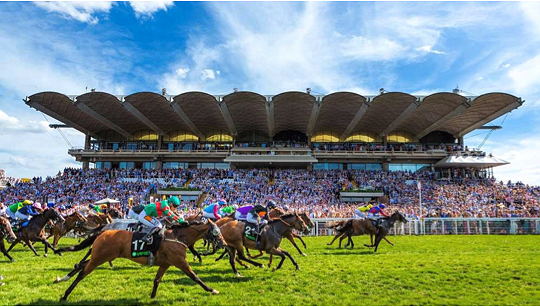 Source: Goodwood Racecourse
If a horse is only going to be running one good race every 3-4 weeks, then it may not be worth you looking at. However this moves us along nicely to fighting spirit. A horse & jockey combo that is HIGHLY competitive, you will definitely be wanting to keep an eye on it. Being able to squeeze through in a super tight finish is a great sign that a horse is a regular winner. Though it may not be great for the old ticker.
It's worth keeping in mind what the ground conditions are and which track the race you're looking at is currently being run on. Has this horse run many races with soft ground and come out on top? Are they a regular runner at Doncaster perhaps? It's pretty well known that some trainers will prefer certain courses and as such their horses tend to fare better there. So a quick weather check for the course in question is always going to save you potential heartache!
Now I know that's a lot of information to take in, but if you're with me still, it's time to talk about the two most important things, the build and mental strength. The build of a horse is a good sign of how well it will race. Their bone structure must fit in with the size of the horse. Thin leg bones on a horse of good size aren't going to produce a winner. Have a look in the paddock to see what the horses look like close up. A good strong horse is a likely winner but there are other areas to consider that aren't immediately visible.
A horse that won't obey orders isn't going to be a winning one. There's a lot for a horse to learn during its time racing. Those who learn to adapt to new situations may end up more likely winners. By beginning to understand how horses behave, you'll know they need to keep calm before a race, you'll know if running on the flat, they need to get used to being in the stalls. Before most races you'll spot horses struggling to keep a level head. Unruly behaviour has often cost horses their races.
While most of this may seem obvious to many veterans of the game, if you're new to this this article may prove rather useful for you! When it comes to looking at a horse, as you can see, there are so many factors that need to be looked at when you're trying to determine what makes one successful. So if you're looking at buying a horse, or even just betting on a horse. Don't just look at the name and colours, do a little bit of research first. Spend wisely!
Hopefully I've managed to keep you on the right track and you can get some success! Is there anything you think I've missed? What do you folks think can help boost the performance of a horse, or help to keep a horse in the win column? Would be awesome to hear from some long time betters, trainers, jockeys or even just fans of the sport to see what you all have to say! Let's get a conversation going! That'll be it from me today, as always, take care and happy betting!