RacingBetter News

Tuesday 18th May 2021
What to Look for When Deciding Which Online Poker Room is Best for You
Over the past couple of years, online gambling has increased in prevalence. More and more websites have started popping up to offer their services, like a slot machines suite or sports betting platform. Online poker rooms have been particularly popular. They allow bettors to play recreationally with others and potentially win some money on the side. As a result of their popularity, there are hundreds of poker websites for players to choose from. But how do you know which ones are good, which ones are bad, and which ones are perfect for you? That's what we are going to be discussing in our article today. Keep reading to find out what specific qualities you should be looking for in an online poker room.
1.) Good Welcome Bonus
First impressions count. Just looking at an online poker room's welcome bonus can tell you everything you need to know about that website. Some companies even have welcome packages that take advantage of the player, rather than offering any legitimate rewards. However, other operators are much more generous. For example, the online GGPoker brand provides new customers with a choice between $100 in rewards or a matched deposit of up to $600. This instant bankroll boost can get new players off to a great start. So, take note of the welcome offer because this is a very strong indicator of how good the poker room is overall!
2.) Secure Payment Methods
You should always check what payment methods an online poker room supports before depositing any of your money. This can help you to determine how legitimate the website actually is. Some operators might not be verified or have any encryption, putting your hard-earned cash at risk of being stolen. To check whether a poker room's payment methods are secure, you can look at the hyperlink section of your screen. If there is a lock symbol, this means that the website is safe and legitimate. The operator should also have a list of all the payment providers they support on their website's info section. These providers might include PayPal, Mastercard, Visa, and Trustly.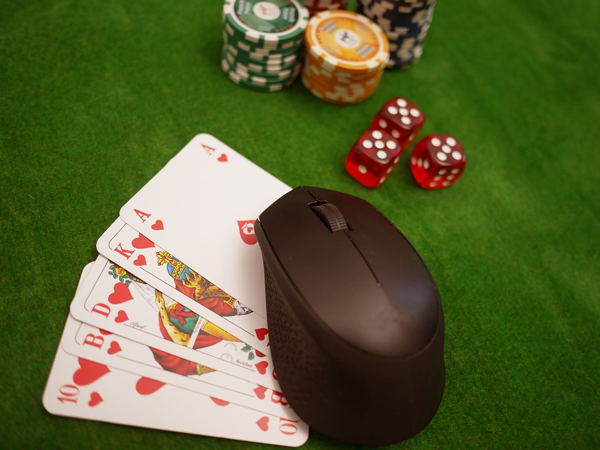 Image Source: Pixabay.com
3.) Daily/Ongoing Promotions
So far, we've discussed what makes an online poker room passable. But what exactly makes a website good? Well, one of the main things is having daily or ongoing promotions. These make each day on the website a little different and more exciting. Good bonuses should also help you to earn some more money whilst playing. If an online poker room has a wide selection of promotions – from prize pools and special tournaments – then it's definitely worth checking out.
4.) Unique & Useful Features
The best online poker rooms will go above and beyond for their customers. They won't just provide a service that suffices – they'll make sure their platform is integrated with all the latest software, innovative tools, and exciting features. For example, some operators might have special SnapCams that allow you to share your most exciting wins with friends. Or, they might have an account management system, allowing you to track all your spending, handle your bankroll, and see your daily stats!
5.) Selection of Games
Finally, when choosing an online poker room, you should look at the selection of games on offer. Bigger doesn't always mean better. Instead, we focus on the quality of the poker games. Do they have good jackpots? High-performance graphics and sleek gameplay? Any special deals or questionable terms and conditions? It's worth asking these questions because otherwise you could end up wasting your deposit.
These are some of the main things to look for when choosing an online poker room. Hopefully, you have found this guide helpful.