RacingBetter News

Tuesday 27th April 2021
How to Watch Horse Racing from Anywhere for Free Using your Mobile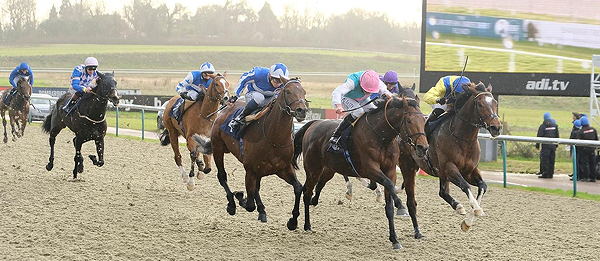 The result of the 2021 Grand National at Aintree is in the books, and the once-a-year bettors are out of the way for another year. This leaves room for the dedicated fans of UK and Irish horse racing to enjoy what promises to be a thrilling flat season schedule.
There are some bumper meetings and races on the horizon, and the best horse racing betting sites are already offering odds on the outcome of the most popular events. Antepost bettors are acting swiftly to get in and secure big odds on their predictions.
Most respected racing apps offer antepost and on-day betting on dozens of race meetings worldwide every day, but only the standout sites allow members to watch the action for free. We explain more below.
Times are changing
The gambling industry has come on leaps and bounds in recent years thanks, primarily to the introduction of online betting. Websites paved the way, but bettors no longer wish to be tethered to their home computer. There's a desire to gamble on the go, and mobile betting caters for these needs.
The most impressive of the latest additions to the industry is the live streaming feature. This has already proven to be a real game-changer for bettors. In the past, if you placed a bet on horse racing and weren't able to get to a TV to follow the progress of your selection, you'd be forced to check a results website.
Frantically refreshing the page, waiting on the last result to land a Lucky 15 full house, was far from ideal and caused more than a few outbursts of joy or despair in public places. Thankfully, those days are gone. Thanks to live streaming of the UK and Irish horse racing, you can watch each race and cheer on your picks. Better yet, do it for free.
Register and bet
To access a horse racing live stream, you must have a registered betting account with an online bookmaker that offers the service. You can do this in just a few clicks. Choose your favourite bookie, visit their website or mobile site, click the sign-up button on the homepage and fill in the registration form. You must complete the registration process only once. In future, simply log in using your username and password.
Your next step should be to place a bet on the domestic horse race of your choice. It can be a flat or National Hunt race. It can be from a significant festival on a Saturday at primetime or a midweek handicap at a local track. It doesn't matter. Visit the horse racing tab of your betting app, then click the meeting and race. Select the odds offered on the horse you want to back to add it to your bet slip. Add your stake and confirm. Simple.
Watch live and for free
You are now ready to enjoy the wonders of live streaming horse racing on your home computer, mobile app or desktop. If you choose to view the app, you should download your betting site's application to an Android or IOS device. Do this through the mobile version of the site or the App Store.
Click the live streaming tab, which will be present on the homepage. This will take you to a list of all upcoming races and sports fixtures, including football, basketball and tennis, that will be covered that day by the live stream. Find your race and click the link.
A few seconds before the advertised off time, the live stream will become available. With most online betting sites, you are free to view the race if you have placed a bet on the race outcome. A few even allow you to watch without staking. This is perfect if you wish to get a feel for the conditions, including the weather or any bias in the draw.
When the action is underway, you will enjoy following your bets on an HD quality stream with clear sound, free from any frustrating buffering or loading interruptions.
Bet and watch from anywhere in the country using your smartphone. You are in control of not only how you bet and where you bet but where you watch.