RacingBetter News

Wednesday 21st April 2021
A Beginner's Guide To Horse Race Handicapping
Winning in horse races starts with understanding horse race handicapping. It's a skill you can learn, and it involves using pertinent information for you to pick the winning horse. Every skilled handicapper knows how to use the most reliable data.
Not only that, but they should also know how to analyse and make judgments that are intuitive and logical. Compared to your average horse race bettor, handicappers know more about the horses that are entered in the race.
Definition Of Horse Race Handicapping
In the U.S.A., handicapping means the art of picking the most likely horse to win a race. For handicappers, racing forms are their basic tool. Learning to read them is the foundation of their knowledge, and it doesn't matter which racing form it is, as long as it has all the pertinent information.
Racing forms typically provide information about a racehorse. For example, betting websites like Amwager have various tools that handicappers can use. This also includes records like total money earned, odds on recent races, and other information that experienced handicappers deem valuable.
Bettors have to begin somewhere, and it's always a good idea to begin with the basics. Engaging in handicapping is like working on a puzzle—it can be mentally stimulating, challenging, and oftentimes exasperating, but never boring. Even veteran bettors are excited at finding new angles on horse race handicapping. You can check out these Gulfstream Park picks as an example.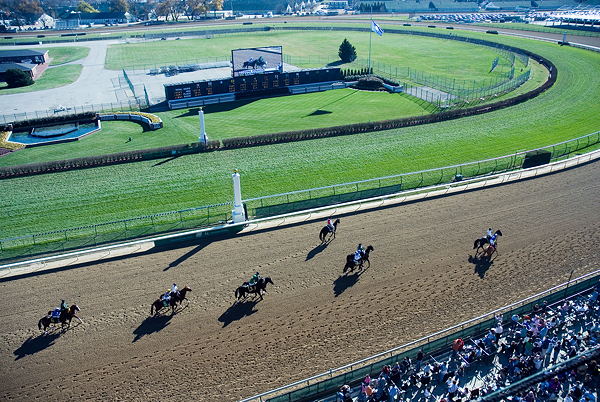 Handicappers can have their own methods, but the factors listed below should always be considered before placing a bet.
1. Form
Your first task should be to remove the runners that don't seem fit and not in tip-top condition. You can get this information from the results of their previous race or how they performed on workouts. Typically, a competitive race that was recently run, plus the usual morning workouts, are excellent gauges of a runner's fitness.
On the other hand, if a horse hasn't been in a race for more than a month, then the horse should at least be performing very well on morning workouts and has a history of running well after a break. With these parameters, you can filter out the group that doesn't satisfy these criteria, and you can now concentrate on the remaining contenders.
2. Ability
This involves knowing how fast a runner can run on its best day. Evaluating this area of the runner's ability isn't difficult, as there are many sources from which you can get this information.
Finding out a runner's ability has a two-fold purpose: to discover a runner's potential, and whether it can show that potential in this particular race. Runners that don't come to within at least three lengths from the top runners can be filtered out.
3. Class
You can usually evaluate a runner's class by examining their performance against different competition levels. Using class to evaluate a horse's chances should be fairly easy. You could simply remove the horses that aren't at the race's class level.
But handicapping class levels can be challenging. It can be tricky to judge whether a horse is moving down or moving up in class, and by how much—especially now with a lot of races done on different tracks with different levels. What you can take into consideration is whether the runner has lately been competitive at this class level, or whether the horse has been competitive in the past at this level.
4. Race Conditions
A handicapper should evaluate how a particular horse will fare at the current surface and distance. A runner can be defeated by a race track's surface, even if it has the ability, form, and class. While there are horses that do well on dirt and turf, others struggle on certain tracks. Moreover, some horses can easily switch from sprints to routes with no problem, while others can take some time to adjust.
So, you also have to check whether any of the runners are entered in a race where they don't do well.        
5. Connections
You also shouldn't forget about the horse's rider and trainer. Look at their track records and let those speak for themselves. Eliminate runners from low-percentage stables and jocks. Take note also if any of them are in some kind of continuing slump. You wouldn't want to bet on a horse that came from a stable or a jockey that's on a losing streak.
6. Breeding
You can analyse a horse's pedigree if there aren't a lot of chances yet for the horse to show what it can do on a race track. Keep in mind, however, that not all horses do what they're bred to do. You should only consider breeding if a possible contender has remained after the previous elimination steps.
After whittling down the field by using the list, you can now place your bet. Avoid betting on underlays, or those runners that are running at long odds. In the long run, you'll fare better betting on runners that can give bettors like you fair odds.
Conclusion
Handicappers have their methods and strategies, and the list here is just an easy one so as not to overwhelm the casual bettor. If you've tried this list, make sure to take note of what worked, so you can fine-tune the process further. Soon, you can also develop your method.