RacingBetter News

Wednesday 24th March 2021
Are Slots Overtaking Horse Racing in Popularity?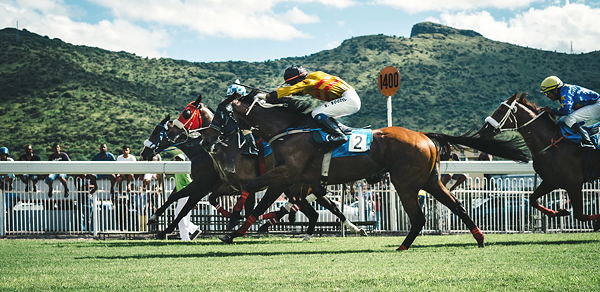 Horse racing is an iconic sport that has been around for centuries. It's a testament to its popularity that the industry is still going strong today. In March, for example, the BBC said Gloucestershire can expect 260,000 people to descend on Cheltenham in the UK for the greatest festival in the jumps season's calendar.
However, it's getting harder and harder for horse racing to compete with the mobile gaming sector. The industry is already the number one form of gaming on the planet, beating the likes of Sony, Nintendo and Microsoft. Why is it so popular and why will its popularity continue to grow? Here are a few reasons.
The Power of Mobile
Mobile phones are everywhere. There are more smart devices in the world than there are humans, which is impressive (if not a little scary!). For the casino industry, it was a turning point in its fortunes because fewer people were gambling in traditional establishments. As a result, the sector pivoted towards online and mobile gaming and hasn't looked back. With billions of potential players to rely on, it has a varied audience that will boost its revenue streams and traffic numbers. Horse racing is also available via handsets, yet the charm of the sport is watching it in-person.
Better Engagement
The sport of horse racing engages its audience with magnificent displays of athleticism from jockeys and horses. Still, it's hard to switch up when necessary. After all, people will get tired and want a change of pace. Slot machines can do this quickly and easily through game variations. Video slots are prime examples, since they incorporate more entertainment through themes, sound effects and on-screen visuals. The platform Videoslots highlights this via the number of titles it has in its library. The variation is exactly what gamers want from a provider, which is why people are flocking to online casinos in their droves. Meanwhile, the possibility of Videoslots launching a sports betting option in the UK could unite the two pastimes in one, hugely enjoyable package in the near future.
Increased Accessibility
Accessibility is the key factor in entertainment these days. Society is impatient, meaning customers want things right away. If they can't have it, they won't wait. Instead, they'll go to another provider as they understand that market saturation is on their side. Horse racing can't do much to increase accessibility since it requires a lot of admin to host a single event. Slot machines are different because users can play them pretty much anytime they desire. Not only has the internet made them available 24 hours a day, but it has also increased the number of slots. Without physical space requirements to worry about, platforms can host as many slot games as developers can create.
Tech Advancements
The above won't end for the foreseeable future, either. If anything, the appealing nature of slot machines will continue to expand as advancements in technology hit the market. The role of 5G in online gaming is already apparent, according to Wired magazine. As 5G software is quicker and more robust, it allows gamers to play their favourite titles anywhere in the world. Virtual reality tech will only add to the industry, with slot machines earmarked to benefit from the rise of VR. This is because VR will take video slots to another level, ensuring they remain relevant and exciting.
Of course, slots might overtake horse racing in popularity in the mainstream, but that doesn't mean the sport is dying out. On the contrary, it will always have its own following and while more people might choose to play slots, that shouldn't impinge on the success of horse racing going forwards.