RacingBetter News

Monday 29th March 2021
Are you a horseracing novice? Never mind, so is Bez, the maracas man who has just opened his own club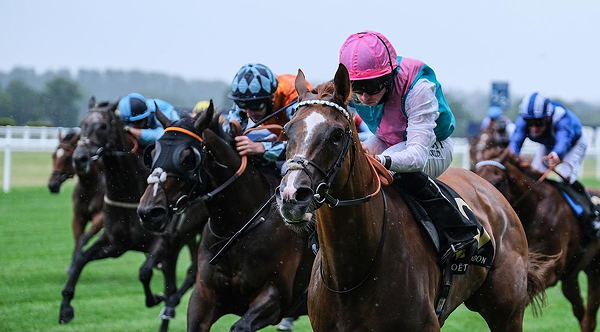 Want to co-own a racing horse? Now you can, thanks to the maracas-shaking, "Madchester" star from the Nineties. Mark "Bez" Berry, who rose to fame as the stage dancer for British alt-rockers the Happy Mondays, has launched his own racing club. Bez has revealed his passion for the noble sport and the name of his chosen horse: Mystic Moonshadow, a two-year filly that should start racing somewhere in April or May. If you want to follow her progress at the races, you can use a Ladbrokes welcome offer and find out if Bez's enthusiasm for her is justified.
The former showman is not the only fan. Trainer Jedd O'Keeffe is another one entirely in love with the mare: "Mystic Moonshadow is an enormously exciting horse. She comes from a fantastic pedigree. Her father has a great track record of siring Group 1 winning fillies, and her mother is an impressive sprinter too, so there's a lot of speed in both parents." O'Keeffe is an experienced trainer who led many horses to victory over the flat, hurdles, and fences. He knows that Mystic Moonshadow, foaled in March 2019, was sired by Showcasing, a winner at the Gimcrack Stakes at York: he broke the course record there. And that is not the whole story because Showcasing is the only stallion who has sired two Royal Ascot Group 1 Commonwealth Cup winners. Among his progeny are also 24 individual two-year-old winners in 2020. Dream of Joy, Mystic Mooshadow's mother, placed twice at two and three years.
His dam, Dream of Joy, placed twice at two and three years. "The ideal attributes for a winning racehorse are a great pedigree, willing attitude, competitive nature, good movement, a great size and the aptitude to want to be a great racehorse. Mystic Moonshadow appears to have all of these qualities," explains O'Keeffe. "She will race on the flat over sprint distances, around 5 or 6 times each year."
So, what's the deal with Bez's Racing Club? "The racing club owns the racehorse. Members of the club will have no ownership rights, but they will enjoy all the excitement of being an owner," as explained on the brand new website of the club. An initial £59 membership fee is sufficient. No additional maintenance costs are charged for the horse. The cost of membership covers Mystic Moonshadow's purchase, racing silks, BHA administration, training fees, livery, vet bills, jockey fees, sales/marketing & communications.
What about prizes that Mystic Moonshadow could win in the future? They are destined for charity. More specifically, they will go to Coffee 4 Craig, a homeless charity in Manchester that has been selected by Bez. The former dancer remembers his times of hardship when he was young and had to sleep rough. You get the picture; this is not about business, only about satisfaction and having fun. Some perks come with membership: members will receive a welcome pack which includes a handwritten postcard from Bez, a certificate of membership, a Bez's Racing Club car window sticker, and a welcome letter that lists all of the prizes that the horse can win throughout the year.
Members will then receive regular updates about Mystic Moonshadow's training, development, and upcoming races, as well as interviews, insight, and entertainment from Bez. They can win entrance tickets to future races, and when sanitary measures allow it, some opportunities to visit the mare at the stables.