RacingBetter News

Thursday 4th February 2021
Horse Racing and Casino Site Tips
Online gambling has never been so big. Increasingly, those of us who have long frequented casinos and betting shops are making the move online.
No matter if you enjoy gambling on horse racing or football or anything else, there are now dozens of sites available offering tips on your favourite way to bet. Racing bets in particular are huge right now, with casinos often providing a horse racing section to customers. Need help choosing a new casino site before you take the plunge? You can click here to find out more about the best sites in the world.
On the other hand, some sites are more interesting than others and so players always need to be careful about where the very best horse racing tips can be located. In this article, we will discover some of the top horse racing and casino site tips.
From the top names in the game to niche sites, you can find them all right here. Without further ado, let's take a peek at the initial entry in our list of top sources to employ for tips on horse racing and casino sites.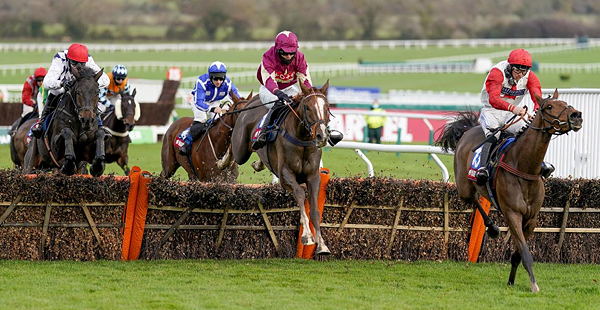 Myracing.com
The racing tips area of this top horse racing site is beloved by enthusiasts, with all types of offerings designed to help out all kinds of gamblers. From each-way tips to singles to American accumulators, players have plenty on offer.
Most of the racing meets taking place across the UK on a given date will boast at least one and usually many more tips listed. Whilst racing has struggled during COVID-19, online betting is more popular than ever before. Even better, the runners selected by the site's expert team are given the full analysis before being listed. This means you can see exactly why a horse is chosen by the experts at Myracing.com.
Attheraces.com
Another significant site in the world of British horse racing, Attheraces.com is a top source of info when it comes to horse racing tips in Britain and Ireland.
The site themselves say: "You can access exclusive analysis and tips from our staff and we've also teamed up with the experts at Timeform to bring you a detailed analysis of every runner together with a 1-2-3 verdict for each race."
With renowned figures such as Hugh Taylor and Tony Keenan, the site often lists Speed Ratings and opinion from the likes of Lawrence Taylor, whilst French Racing is given plenty of attention and comes thanks to expert Laurent Barbarin. What's more, Attheraces.com provides frequent American coverage due to expert Paul Quigley as well as Gary Nutting's Ante-Post segment.
Timeform.com
Offering both horse and greyhound racing tips, Timeform is a major hotspot for tips in the current age of the sport.
No matter if it's info on British, Irish, European or American racing, Timeform remains one of the single best spots for tips on the internet. With a gang of top experts working relentlessly to provide visitors to the site with the most accurate data possible, those who frequent this site are often the recipients of some enormous payouts.