RacingBetter News

Friday 29th January 2021
Horse Racing Themed Online Casino Games
Horse racing and horse racing slots are a very popular entertainment on gambling sites. In this regard, all the leading software providers offer at least one slot game in this theme in the online casino. These slot games attract a lot of traffic during popular races like the Epsom Derby and the Grand National.
The software providers may offer quality videos and a great way to follow all the changes in the game. You can choose an old-fashioned simple slot game with a small feature set and advanced tools. Also, a race day is an elegant holiday and making bets whether online or offline is a way to relax and have fun. When using a horse racing slot machine, you can win an amazing jackpot of coins. Let's see other details and check the best slot games!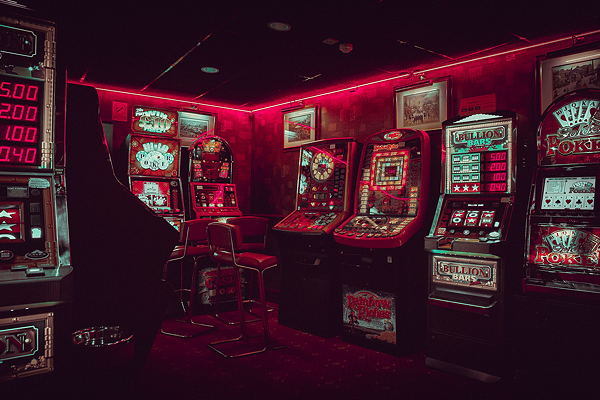 Horse Racing Gambling: Slot Machines
You can try popular providers and their slot machines, for example, Net Entertainment and Microgaming offer racing-themed slot games for online casinos. Majority symbols include:
Ticket,
Champagne,
Horses,
Tote,
Goblet, etc.
The background sound and crowd noise will help create a racing atmosphere. There are three different horses there: wild symbols and their numbers in the bonus game. During the free spins bonus rounds, the player has to choose one of the horses. The number of free spins depends on the horse's position in the race. Other slot games include:
Derby Day Game
Derby Day is a slot game with an interesting feature. When the reels spin against the background of the symbols, they become transparent, revealing a beautiful racetrack. The symbols are typical of the racing theme: trophy, man, lady, horses, binoculars, jockeys and horses. However, as with all competing slot games, animations play an important role in creating the atmosphere. The rider wipes the sweat from his face and the bet turns into money. Derby Day simulates racing in a bonus game and can be played at online gaming casinos.

Slot Machine with Historic Themes
Also, you can find slot games that are special because they are based on historical events. You can win simulated races going back to 1996 and such games tribute to player's achievements. There are many characters. You can win a huge jackpot of coins to match the magic theme. The highlight of such slot games is the bonus round, where players can watch video clips of all historic victories. Such a slot game was created by Playtech named Frankie Dettori's Magic Seven, you can play it at online casinos.
The racing theme itself creates great graphics with drums on the background of the racetrack and symbols associated with horse racing, including such attributes as trophy, horse, jockey and more. The coin is a symbol and triggers free spins. As slot machines can be played at the different online casinos, you can get great bonuses and deposits, all you have to do in order to start is register your profile. You can even get a 500% first deposit bonus: what does it mean? Simply, some countries such as Canada provide great offers and may give you such bonuses on horse racing, so you can enjoy your first spins and bets.
Scudamore's Super Stakes from NetEnt
It has similar symbols as previous games because the plot of the game is the same. A horse, jockeys, cups, binoculars and a few classic symbols. Each of these symbols has its own value and must appear at least 3 times on active lines to bring a win to the player. Champion of the track is distinguished by beautiful and realistic graphics among all racing slots, where all symbols have high chances of successful combinations because they have as many as 30 lines at their disposal, each of which can take part in the game. The more lines for symbols, the higher the chance of winning - everyone who tries to play slot machines in an online casino knows this rule.
Interesting fact, not all gambling games on the global network can be equally popular among gamblers around the world. For example, historically in England, offline horse racing is very popular. It has recently become known that online slot machines have become significantly inferior to horse racing in popularity among English casino players.
Gambling analysts state the fact that the majority of the British have increasingly begun to prefer watching horse races through virtual gambling establishments and even bet on them. For the same reason, some software manufacturers have even begun to produce video slots based on the theme of horse racing, among them Playtech in order to somehow attract the attention of English players.
Final Words
The theme of horse racing in slot machines is represented by well-known manufacturers, the leader among which is Net Entertainment. Their slot machines horse racing received several different versions, but with the same theme and became popular. Other champions of the track are Frankie Dettori's Magic Seven from Playtech, Derby Day game, Microgaming provider and Scudamore's Super Stakes. They are popular and beloved by many horse races, one of the most exciting and spectacular sports. All slot machines racing could be found at online casinos.
Author's Bio for Jeff Blaylock
Jeff Blaylock is a blog writer for sport magazine, and he thinks that horse racing is a great fun sport for many reasons. He also enjoys writing about online gambling and the chance of winning bets. It is thrilling to spin, make betting when it is a tight offline race, or also use horse racing slot machines. Online horse racing is a great way to win some cash and get great bonuses.