RacingBetter News

Saturday 23rd January 2021
How to Recognize a Well-Groomed Horse and Why This Matters
Horse grooming is an every-day activity in the life of a passionate equestrian. For many, it's a lovely routine that brings you closer to your animal while you're making sure it's clean and ready for a run.
In this article, we'll explain what you need to consider when grooming your four-legged friend. Plus, we'll show you how to recognize a well-groomed horse by merely looking at their hair, tail, head, and hoofs.
The Importance of Grooming
There are many reasons why you should keep your horse well-tended. Not only that daily grooming sessions keep your stud's hair in top condition, but it also allows you to improve its circulation and see what your horse needs or lacks.
Grooming routines allow you to bond with your horse and know about its injuries, general health, and solve any skin issue before it becomes a problem. Ideally, it would be best to clean your horse every day right before and after training to remove any debris and mud. 
Remember that every breed has a distinct set of needs due to a variety of hair types and skin sensitivity. Regardless, with the right equipment, your horse will look clean and ready for a trophy run at any time.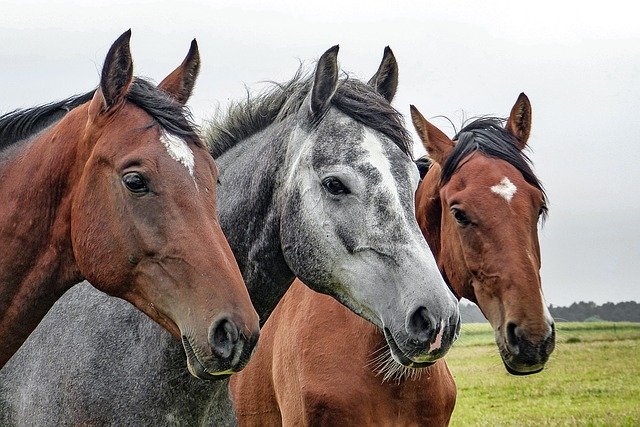 Grooming Kit Essentials
The primary grooming tool in any equestrian kit is the metal curry comb. It's useful for both improving circulation and removing dry hair. You can also use a soft body brush for dirt, light dust, and anything that got stuck in the horse's coat during training. 
The mane comb is useful for daily use, and it's helpful for hair sectioning if you like creating a plaited look. Experienced groomers use the Ayr Equestrian tail brush and other grooming tools to make your horse look healthy and neat.
Washing your horse can be quite messy if you don't use bathing sponges, especially around its eyes and nose. Professional groomers often recommend using shampoo and conditioner to make the hair shiny after washing, but they have specially developed horse products. Lastly, with a sweat scraper, you can remove the rest of the water and dry their hair with a big towel.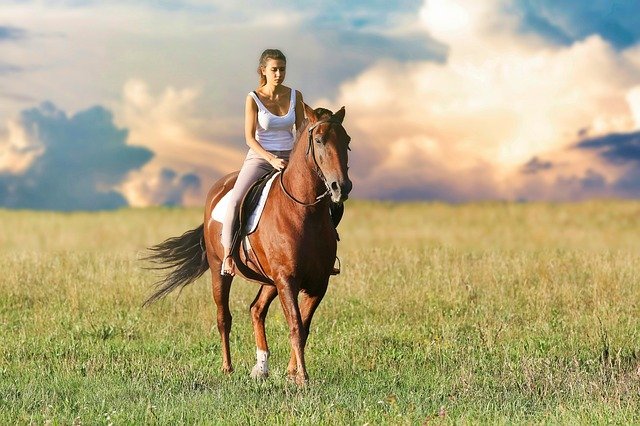 The Hair and Tail Grooming
One of the first things you'll notice on a horse is its hair that's supposed to be hair has to be shiny, clean, and elegantly styled.
When it comes to a horse's hair, the braids can show the breed of the animal as well as its riding profile. There are specific standards on they're supposed to look depending on the type of the horse and its competitive or recreational grooming routine.
The "ideal" tail length depends on the discipline since event horses usually have cropped and short tails while show hunters have a more natural look. In some cases, jumper horses might even have plaids to protect their sensitive tail hair.
The Eyes and Nostrils
In the US, it was a custom to shave eye and muzzle whiskers closely since this way the future customer can see the horse's face. Nowadays, many groomers prefer to simply trim the sensitive hair as the horse needs them to feel its environment.
The Hoof Care
Every respectable horse owner takes exceptional care of the horses' hoofs and knows how clean they need to be without any mud or dirt. In some cases, especially after long races, debris gets caught between the frog and bars. That's why you ought to inspect it as often as possible to remove sharp stones and check for any puncture wounds.
When the cleaning is over, the next step is to cover the hoofs with the vax-like liquid that prevents cracks from reappearing. What's more, some groomers use the black hoof polish as a finish to make the jumper horses look even more stylish before Eventing.
A Good-Looking Horse
Everyone agrees that the horse's good looks are paramount for determining its health, strength, and market value. With that in mind, horse owners have to know all the techniques and tricks to make their horses beautiful.
Arguably, there's nothing more enticing than a good-looking horse with shiny hair. Both recreational and competitive horse owners strive to achieve that look by employing professionals with a specific set of high-quality tools.
Don't forget to feed your horse well and make sure it's healthy because it only adds a final addition to a perfectly groomed horse.