RacingBetter News

Thursday 7th January 2021
Best Tips and Tricks for Horse Racing Betting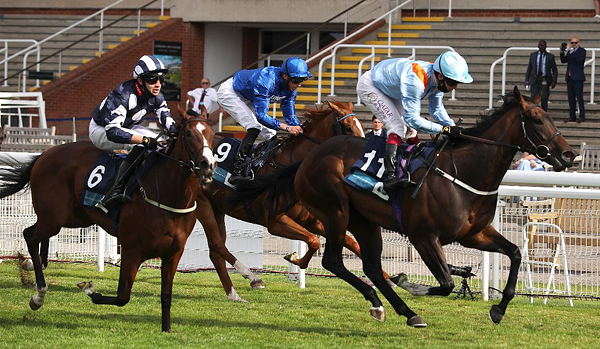 Horse race betting is perhaps the oldest form of sports betting, having started back in the 1600s. Horse racing still pulls millions of loyal fans, and a good percentage of those place different types of bets.  Many more would like to wager, but are not sure of their chances of winning.  What kind of bets or wagers can you place, and what is the best strategy to keep winning consistently on your favorite horses?
Get educated on Horse Racing Betting 
You can't maximize your wins if you don't know how to place your bets. Learn the most common bet types;
Win

Place

Show 

Quinella

Exacta 

Trifecta 

Superfecta 

Daily double

Pick 3,4 and 6
Part of learning about horse racing includes getting acquainted with different betting strategies. When do you place single bets, and when are multiple bets best? Which race do you bet and which do you ignore?  You can check out Dean's tips for the best horse racing betting strategies.  All successful bettors develop betting strategies that minimize their losses while steadily growing their bankroll. 
Get Acquainted with the Racing Program
While other sports are easy to follow by eyeballing the teams a few times, this is hard to do with horses. The best source of information about competing horses is the race program. It carries loads of useful information on competing horses and the race in general. 
Horse information includes name, age, gender, color, and lineage. A foreign horse will have its country shown in the two-letter country code.  More detailed information includes speeds over different distances and history of recent finishing positions.  If a horse has not finished in the top three positions for its past five races, for example, it is not a good bet for a win, place, or show wager.
What is the background of the race? You need to know the time and location of the race, the requirement, and the competing horses' classification. Find out if the track has a dirt or turf surface.  A Wikipedia search can easily provide this information. 
The racing program will also show the draw, which is the starting position of the competing horses. Many races have nine or less competing horses, but some have ten or more competitors. Do the horses have blinkers on or not?  Blinkers can make a difference for an inexperienced horse. 
The trainer and jockey team are also a big factor in a horse's success. A trainer with a history of winning is more likely to have success with his horse race.  Some jockeys also know how to coax their horses to the line better than others. 
Pick Your Favorite Races 
For example, in football, the more information you have about a league places you an advantage when picking your bets.  The same applies to horse racing. You cannot go through the race programs of all horse racing events happening around the world. 
It is more advisable to research about five popular horse races and then work with two to three at any time.  You will avoid overstretching yourself and doing cursory research instead of deep research.  Avoid hurried off-track betting because you do not have enough data to make informed bets. 
Develop a Betting Plan and Stick to It
How do you maximize winnings using safe and risky bets? A betting plan will gradually give you a working winning strategy. Say your research shows a horse is likely to end up in the top 3 positions. The odds will be very low for a single bet to make reasonable returns. What if you combined it with a lower placed horse likely to end up in the first five?  
You can never completely avoid risk while gambling, but a sound plan strikes a balance between risk and reward. Record your performances. If you find a winning plan, stick to it and grow your wins.