RacingBetter News

Wednesday 2nd December 2020
Betting Games at the 2021 Pegasus World Cup Invitational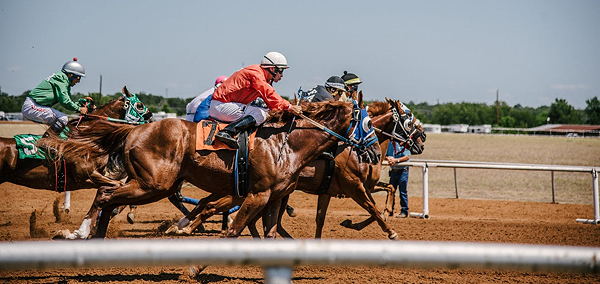 The fifth season of the Pegasus World Cup will take place on January 23, 2021, at Gulfstream Park, Florida. This invitational race will again showcase the most hot-blooded and most powerful horse around the world.
The Stronach Group, the owner of the Pegasus World Cup, has finally named all 12 horses that will grace the show.
Aside from the horses that will compete in Gulfstream Park, the fans are also looking forward to gambling. The Pegasus World Cup is one of the shows that offers a wide variety of online betting on horse racing games that you can bet on. In fact, it is the richest horse racing show right now, and you can expect huge prizes at stake.
Here are some helpful guidelines on how to place a bet on the Pegasus race. To start with, let's talk about the most popular wagering games you can play. There are three main types of bets in Pegasus, namely straight bets, exotic bets, and multiple bets. Here, we're going through different kinds of games under these two main types. Read on!
Straight Bets
These are the types of betting games that you can easily play on the 2021 Pegasus. To be exact, it doesn't require you to put too much effort into studying each game, as well as the entries. You can even base your betting through the odds shown before the racing event. Here are different kinds of straight bets.
WIN
It is one of the simplest betting games in the Pegasus. You only have to place a bet on an entry, which you think deserves the title this year. If you win, then you'll earn the value based on the closed odds that were posted before the racing started.
PLACE
Another easy betting game in the Pegasus World Cup is the place. In this gamble, you are going to select any potential entries that can end up in the first or second place. You don't have to worry because the results may come in any order.
SHOW
Win, place, and show are almost the same to one another. It's just that they differ on the number of entries that you're going to pick. As mentioned, if it's win, you're going to pick one entry. If it's place, you're going to select two entries. Lastly, if it's show, you're going to choose three entries, who you think would come either first, second, or third. Your picks on show may come in any order, as well.

Exotic Bets
If you are one of those punters that would like to test your betting prowess, you can try the exotic bets. These are more challenging wagering games; yet, the payout is great. It would be better betting on this, as long as you have the perfect strategy, skills, and timing.
EXACTA
It is a betting game where you must pick and bet on two horses in the right order. For instance, if you picked Horse A to be the first and Horse B to be the second, then Horse A and B should be the first and second respectively so you could win. 
TRIFECTA
Trifecta is similar to an Exacta, but you have to pick three entries. Still, you have to gamble for the three entries and predict their positions. If your prediction is what really happened, then you'll win.

SUPERFECTA
This can be the most difficult betting game in Pegasus. The payout is incredible, as long as you were able to predict the exact final positions of the four entries you're going to pick.
Multiple Bets
These are extra or additional betting games you can play in the 2021 Pegasus World Cup. The oddsmaker will be the one to decide on how much value you can potentially win. Here are some examples of this betting game:
Daily Double. You must predict two entries that can win consecutively in two races.
Pick Three. Its concept is the same with a daily double; however, the entry you're going to pick must win in three consecutive races.
Pick Four. Its concept is the same with daily double and picks three. However, you have to pick an entry who could win for four consecutive times.
Takeaway
The 2021 Pegasus World Cup Invitational is one of those most anticipated horse racing tournaments in the United States. The horse racing fans will not only enjoy watching an action-packed show but also in betting games that offer a massive prize. Either you are a beginner or pro bettor, the betting guide above can help you wager correctly in the upcoming Pegasus showdown.