RacingBetter News

Tuesday 8th December 2020
How to Easily Bet on Races Online
In the past, the subject of horse betting was frowned upon. Nowadays, betting has become one of the most popular activities you can do online. With the technological advancements we see everyday, betting became an easy endeavor for multiple people, especially that we now spend a lot of time in our homes.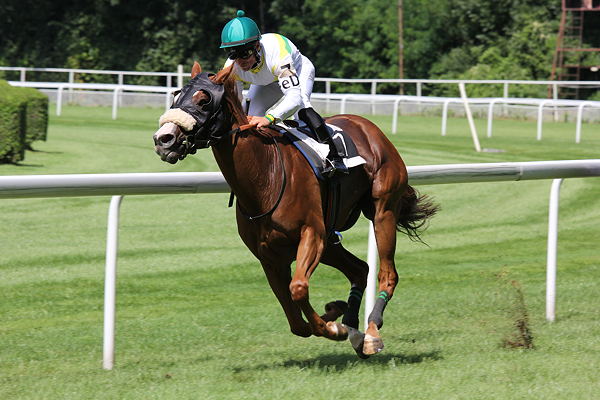 As long as you're betting based on logic and careful study of horse races, you'll be able to use all the tools presented to you by the horse racing betting websites to make all the profit you want. To get started with this, continue reading this guide.
Start with the Basics
Once you've decided to start with online horse race betting, all you need to do is find a good horse race betting website. Luckily, there are hundreds of them online, so you want to have to scour the internet for a long; however, make sure that you use a trustworthy website to avoid internet scams. You can also read bettor reviews on third-party websites to know which website will suit your betting needs. After doing so, you can start with creating an account on your website of choice as well as depositing money. This step should be easy to perform, but if you face any issues, you can contact one of the website's customer support agents to help you out.
Listen to the Experts
With a few years' worth of viewing horse races, one can't consider themselves an expert on this particular subject. You're bound to miss a few things, which horse racing pros can aid you in pinpointing them. Horse racing experts will help you with understanding terminology, statistics, and horse racing forms. No matter how much knowledge you have regarding horse races, it is always helpful to listen to experts' coverage of horse races, as this will serve as a guide to performing correct analysis.
Place Your Bets
After you've done sufficient research, listened to the pros, and chosen your online betting website, you can start with the most exciting part of this process: betting! According to the horse racing gurus at RacingBetting.com, all authentic websites will present you with an assortment of horse races in one of the website's tabs, so make sure that you examine all the available races before betting. You should also collect information on the jockeys, horses, and their stats in previous experts' analyses. This might sound like an arduous task, but it should be enjoyable to anyone who's truly enthusiastic about horse racing.
Take Everything into Consideration
As you're creating analyses on different horse races, you'll soon find that there are an assortment of factors at play here. There are also different takes and angles which can work for different race conditions. To familiarize yourself with these factors, here are some that both amateurs and pro bettors use.
Training Form
Information on trainers' performance is as available as the performance of horses on the track. It's true that there are trainers who have won hundreds of races and prizes, something which can compel you to place your bets on them, but there are still some excellent trainers who haven't yet paved the same road of success but still have potential, which can make betting a bit tricky. This happens because some trainers always get the best well-bred horses, which make them exert little to no effort when training them, while others might have excellent training skills, but not the right type of horses. Thus, when looking at a trainer's stats, be sure to observe other factors besides winning rate and their prize money, like the trainer's expertise with sprinters, fillies, route horses, etc.
Horse Odds
You might think that you can easily guess the chances of success for a certain horse depending on several physical characteristics, but the truth is this doesn't always happen. In fact, the more you bet on outsiders, the less successful you will be.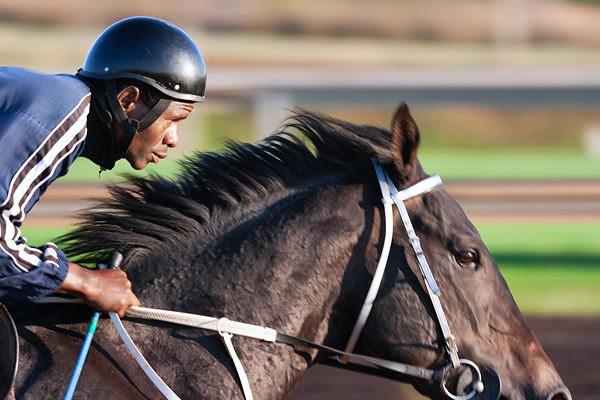 General statistics point out that 85% of all winners are among the first four horses, and while this isn't an absolute rule of thumb, success probabilities will still lie with the first four horses. So, until you find a horse that you can actually depend on outside the favorite four, make sure that your bets don't deviate from them.
Jockey Form
Jockeys are mostly offered the best horses to ride, so you'll be able to identify different riding styles when you observe them; hence, you'll be able to make more successful bets. Mostly, jockeys can use only certain retainers or barns, but if you notice that a jockey has changed their ride, that's a big sign that chances of winning are lying elsewhere, so make sure that you keep an eye out for the jockey's actions.
There is a lot more to betting than simply the fun garnered from it. Winning a bet is certainly gratifying but reaching that end will require more effort and study on your part. Make sure that you read more about strategies behind betting horses to gain more insights and remember that theoretical knowledge is as important as the practical one.