RacingBetter News

Monday 14th December 2020
5 Reasons Paddy Power is the Best for Horses
Founded in 1988 in Dublin, Ireland, Paddy Power is now a household name with a speciality in horse racing. CEO Peter Jackson started out as an Irish bookmaker offering odds-on horse-racing events through a chain of licensed betting shops in Ireland, before heading to the UK shores and now the rest of the world. Now, some years later, Paddy Power is a huge presence in the online gambling industry with betting markets offered on all sporting events, from American Football to MMA!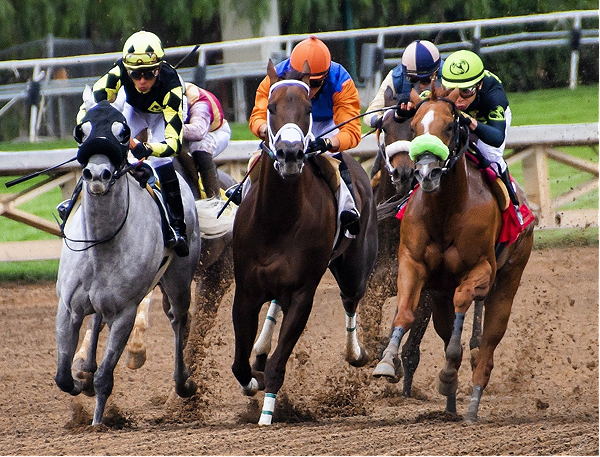 But this globally recognised sports betting company doesn't only specialise in sports betting, Paddy Power Casino is a fair and licensed outfit with 8 core gaming products, and all it takes is one log in and one wallet system to access all eight! Sports with in-play, virtuals, lotteries, Vegas and games, live casino, online bingo, poker and fantasy games can all be accessed 24/7 on desktop or mobile!
#1 – Risk Free!
One of the biggest incentives for potential customers is a risk-free bet, a promotion which Paddy Power is famed for. New customers who sign up are eligible to claim money back as cash, if the first bet they place is a losing one. Naturally, payment restrictions apply, but a return on a bet as cash is rather unusual! As a rule of thumb, sportsbook companies offer money back as a free bet with hefty wagering terms slapped on it!
#2 – Immersive Results
All customers who enjoy placing bets on horse racing are offered a fully immersive experience for free! Why splash out on a ticket to the races when you can watch for free online as it happens! Every jump is streamed live to your screens absolutely free with no wagering requirements required here either! Again, most sports betting companies offer a live streaming service, but access to this is dependent on how much you've spent with that company. At Paddy Power, you can watch every race from the UK and Ireland whether you're placing a bet or not! This feature is that simple to understand, there are no terms and conditions to display! To benefit from this, simply log in (it's free to open an account), make your way to the horse racing selections and click where it says to watch live.
#3 It Looks so Real!
Paddy Power offer an extensive range of virtual horse racing events which come in handy when there are no horse racing events scheduled to take place. But just how realistic are they? Virtuals use a series of algorithms and a sophisticated piece of software known as a random number generator (or RNG for short) to help determine the outcome of the race. The software is independently run and guarantees neither Paddy Power nor the holding company have any influence over who wins of loses, making it as fair as it can be! The visuals and sounds are lifelike and will take you to the heart of the action without having to leave your own home and all the usual betting options will be offered with real-time results. Virtuals are that good, the same sophisticated software and algorithms was used to determine the outcome of The Grand National at Aintree in 2020!
#4 Betting Made Easy
Complicated betting terms clouding your judgement? Paddy Power have you covered with their horse racing bet calculator! No need to log in, simply head to the bet calculator link to the left of the page and they'll start to work their magic! Choose your bet type from the many offered, choose your odds type (fractional or decimal), type in your stake, choose your conditions (each way, rule4 or dead heat) and the results will be displayed along with how much you could possibly win as well as your profit – if your selections are correct that is.
#5 Look, Listen and Receive
Why watch when you can listen? Paddy Power delivers horse racing commentary live from the paddock as it gets underway, allowing customers to carry on with what they are doing while listening in to the results. Plus, a dedicated news section with the latest results, rumours and free racing tips has been installed to help you make better betting choices. Finally, there is one feature that is proving to be super popular among the horse betting communities and that is Paddy Power's Rewards Club, but it's proving that loyalty is not dead, even if the strapline says so! With Paddy's rewards club, customers get access to free bets and lots of extras just for staying loyal to the brand and claiming perks is simple, all you need to do is place 5 qualifying bets online to get a free bet and a power-up (extras)!