RacingBetter News

Monday 21st December 2020
What Can Horse Race Bettor Learn from Poker Players?
Poker, just as life is all about having good and bad days. However, each of these days teaches individuals new things that can be applied to horse betting. In certain instances, the decisions you have to take are quite similar.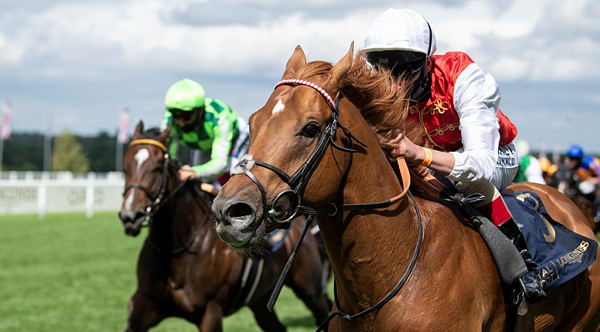 So poker can be a great way to improve your horse betting skills, and you can learn quite a bit on the way.  If you want to learn some poker strategies, make sure to check this site, and you are likely to apply your new knowledge to have better results on horse betting.
In this article, you will learn a couple of quick tips that you can implement at once.
Manage Your Bankroll
No matter what you are gambling on, money management is important. This is because it can make or break your game. Even the best bettors in the world might lose their entire budget if they play too expensive games, as swings might be devastating.
Make sure that you are doing your homework. Thousands of people are betting millions of dollars on these races every year. However, a certain percentage of those people do the required research before placing their bet. Check the racing forms to get the information you need about the race before you spend your bankroll.
Follow proper money management and be ready to move down if required.
Play Tightly But Aggressively
Another crucial strategy that is applied by poker players to play a game is to choose the hand that they would like to play preflop, but when they decide to play, they tend to take an aggressive line.
This ensures that they have a range advantage and do not have room for mistakes after the flop because you will be a favorite for winning most of the time.
Playing tight might not always be right when you are betting on a horse race, but understanding the aggressive moves will always prevail against the passive plays.
Get A Hold Over the Basic Math
Like poker, horse racing is also taken to be a game of luck. However, you should know that it is based on math and probabilities. The rest of the factors come in addition to this.
What's great is you place your bet on horse racing; you do not have to master the scientific level. However, you need to understand the basic probabilities and principles that will help you to make mathematically correct decisions.
You need to learn how you can calculate the probability of betting on the right horse. When you have the required information, you can make the right decisions based on mathematics instead of blinding guessing which the right horse to bet on is.
Know How to Take Decisions Under Pressure
When you are playing poker, you are constantly under pressure. Whatever decision you take during the game might have a significant consequence in the future. You will not even be able to take a break.
At times you will have to play several tough hands consecutively, and you have to make the right decisions every time. You cannot take help from a friend or skip. This can be quite draining. However, this teaches you how you can deal with pressure.
This is something horse bettors should also learn. As long as you are sticking to good bankroll management, the impact of your decision might not be massive.
Once the process of making decisions becomes a thing that comes to you quickly, you will be better at making decisions in high-pressured environments.
Take Calculated Risks
You need to be conscious in life, whether it is a poker game, horse betting round or anything else.
It is you who needs to decide the bet amount that you are choosing to play at and the amount you would like to invest. One thing that you need to keep in mind is that excess of everything can be bad.
So, you should always take the calculated risks. The minute you feel that the game can affect your personal life, you should take a step back.
Learn to Be Disciplined
If you have played poker before, you will know that you cannot win every single hand until you know the winning poker tips. You might think that you are ahead, but the river card can alter the game.
The punter might be betting for fake value just to get check-raised by the opponent, and they are unable to put it past the bluffing. Anyone can fall into the trap. However, just the best punters can be disciplined in the spot.
Being disciplined is another thing horse bettors should learn from poker players. You should not take things easily for granted. Poker is a disciplined game, and it teaches you that the situation can change at any time. So, you should always be careful about the decisions you take.
Dealing with Losses
There is one thing that you are surely going to encounter while playing poker is losing. This is the case with all types of gambling. In case you are a good player, you are not going to lose in the long run. However, there might be several loss sessions. This is the game's nature.
To win, you might have to sit through several losing sessions and then keep giving your best. This helps you learn to maintain your focus on important things rather than losing your temper.
This might be very difficult in a horse betting game.
Several negative sessions can blow your confidence and also your bankroll. This might make you feel powerless and question your skills. However, if you get over these feelings, you will be able to come out stronger.
Since poker involves so many mathematical, psychological, and strategic elements, it creates a plethora of opportunities to enhance your skills. Many of these new skills you develop can be applied for horse betting.
If you take the above strategies seriously, it can change your horse betting game on many levels. Nevertheless, in order to succeed, you need constant practice. This will lead to consistent development and growth. There is no need to become a professional poker player to use its advantage. All you have to do is keep these tips in mind.