RacingBetter News

Friday 18th December 2020
Bet On Horses in the Upcoming 2021 Pegasus World Cup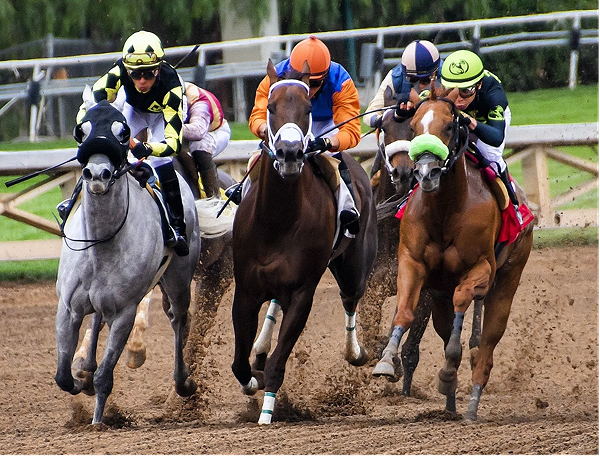 The renowned Pegasus World Cup Championship comes back yet again, showcasing heated races from top breeds and high-stakes, with high-reward bets for 2021. This iconic horse racing event will pit the top North American breeds into a series of high-octane races as they compete for fame, glory, and a chance to enter the $20 Million Saudi Cup 2021.
As the days get nearer until the official commencement of the horse race, there is no better time to prepare and plan which horses are the best to bet on. Hence, here's what you should know about some of the horses favored by many and predicted to win the upcoming race.
The Best of the Race:
Betting and predictions go hand-in-hand- like a peanut butter and jelly sandwich! Paired with the best practices from experts, you will surely raise your chances of winning and better control your losses. If you want to know more about this, you can get further details at TVG.
With the event fast approaching and predictions coming up, here are the favored contenders for the 2021 Pegasus Cup.
Tiz the Law
Tiz the Law is no rookie in the high-stakes horse racing scene. That is why his participation in the Pegasus cup is no surprise and no laughing matter.
Tiz the Law is known for his strong performances, especially during the Travers Stakes at Saratoga. He also racked up wins from the Florida Derby, Holy Bull Stakes, and the renowned Belmont Stakes last June, where he had his hefty share of spotlight and glory.
Despite his outstanding performances, he has his fair share of moments when he fell short. This is most notable during the recent Kentucky Derby against Authentic, placing as a runner-up. Not only that, but he also fell sixth place in the Breeders' Cup Classic. Fortunately, both losses are not career-ending and are easily forgivable, so it has been slightly overlooked.
Tiz the Law is a tough competitor, a massive engine on the tracks, and should not be underestimated.
Code of Honor
Code of Honor is included in a list of contenders with impressive performances, and it is almost a mistake not to put him as one of the favored contenders. His records show his prowess in the field.
This remarkable horse had a dominating winning streak in the Jockey Club Gold Cup, Dwyer Stakes, and the Travers Stakes. Similar to Tiz the Law, he has his slight shortcomings on the Breeders' Cup and his previous races as well. Code of Honor's presence in the field adds another layer of tension as he is known to swiftly scale races and improve his performances over time.
Mistaking Code of Honor as a rookie is a big mistake. Against all odds, Code of Honor has proven its worth in competing against the best breeds, even becoming one of the favored picks this season.
True Timber
Jack Sisterson's announcement to enter True Timber in the Pegasus World Cup has gotten betting enthusiasts and sports analysts interested in this horse.  The known Cigar Mile Winner has shown his might through impressive length victories way back at G1 Handicap, as well as being on the line and not falling behind with the top racers.
According to Jack Sisterson, True Timber's plan for the Cup involves a total change to their training regime by flying to Florida and letting his body focus on endurance and consistency. Sisterson is opting to cover mile-long runs at inconsistent speed rather than sprinting and the usual exercises.
While we still keep tabs on True Timber's progression, his seasonal records and wins proved that he is more than qualified to be in the Pegasus Cup. Still, it is unsure whether True timber can perform well in the event, but we are sure it would be a mistake for competitors to underestimate his tenacity and presence on the field.
Charlatan
Charlatan shows his prowess through sheer will power. He may be an underdog to the likes of Code of Honor and Tiz the Law, but his presence and skill are not to be trifled with.
The 3-year-old colt features his impressive record and has numerous wins throughout his career. In his game in Division I of the Arkansas Derby, Charlatan has won by six lengths through quick fractions. And for a horse like Charlatan, it is an impressive feat indeed.
People might think twice of this horse, but if everything goes smooth for him during the Cup, this raw talent will show spectators how promising he is.
Takeaway
The Pegasus World Cup comes with strict protocols and social limits due to the pandemic. But even that, the racing event promises to provide high-energy enjoyment and betting action for its live spectators and streaming audiences. And for bettors, everything might still be in a blur, but seeing the contenders ready to run in the race, we can say that this event will give us exciting twists that can keep us on the edge of our seats.