RacingBetter News

Wednesday 11th November 2020
Why Is Horse Racing So Popular at Bookies?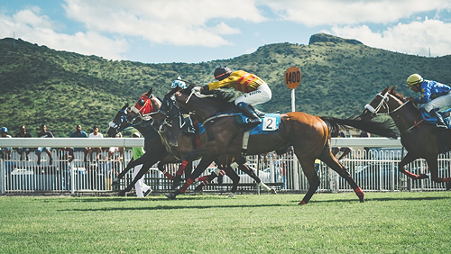 Photo by Julia Joppien on Unsplash
Whether it's ancient precursors to our favourite card games or early forms of sports betting, evidence shows that people have been gambling for thousands of years. Around the world, the history of gambling has changed considerably over the last centuries – but one of the most enduring activities has been horse racing.
Even when strict regulations forbade other forms of gambling, many governments chose to allow people to continue betting on this beloved sport. Today, there are around 60 racetracks across Great Britain, and betting on races has become a firm part of our culture. But why exactly is horse racing so popular at bookies?
In this article, we'll explain the enduring appeal of horse race betting. Read on to discover why so many people continue to enjoy this activity.
Horse Racing Is Sociable
If you like a flutter, sites like 777 Casino offer a wide variety of games to choose from. But these sites also offer an array of betting markets which provide more of a community aspect. If you enjoy the overall experience of gambling, betting on horse racing at the bookies can be an excellent way to enhance the excitement of the game.
As so many people bet on the same games, you'll always have someone to share your love of gambling with. Whether you're rejoicing over a win or lamenting a loss, betting at the bookies enables you to make a real occasion of it – and bond with others over your dedication to the sport.
Horse Racing Is Fast-Paced
Unlike table games such as poker which can go on for hours (and even days) at a time, horse racing promises fast-paced results and can all be over in a matter of seconds. In fact, the average horse race lasts just 13 seconds – making it one of the quickest forms of gambling there is!
For many betters, the speed of horse racing is one of its main attractions. Its rapid results mean that gamblers have the potential to make quick wins, while maintaining a high level of excitement throughout. With no time for the tension to drop, this is an activity that will keep your adrenaline levels topped up to a high!
Horse Racing Is Part of Our Culture
England's national sport might be cricket, but horse racing has continued to hold our attention for hundreds of years. Whether we're watching it on TV, reading about it in the newspapers, or seeing best-dressed lists from the famous races in fashion magazines, it's no secret that the sport is firmly embedded in our popular culture.
With so much information readily available, this means that horse racing has a lower barrier to entry than many other forms of gambling. Becoming a confident better is much easier when horse racing is so accessible – so it encourages more and more people to try their hand at the bookies.
Do you enjoy betting on the races? Whether you're an experienced better or somebody who's new to the sport, we hope this article has reaffirmed your interest in horse racing.