RacingBetter News

Monday 9th November 2020
How to Place Bets On Horse Racing Using Mobile
Horse racing is very exciting for numerous reasons. First, it is exciting to watch! If you are watching in person, then you can feel the energy of the horses and the stadium. When in the crowd, then you feel the excitement of the crowd as well. When watching it on tv, you can still get into the excitement of watching the horses race around the track while cheering on your favorite.
Then, of course, there is betting. When it comes to horse racing and betting, well, they go hand in hand. Betting on your favorite horse is a sure-fire way to keep you interested in the race as well as creating excitement beforehand. Betting on your favorite horse is what makes horse racing so much fun.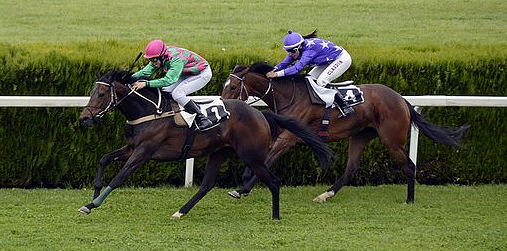 How To Bet
There are numerous ways that you can use in order to bet on your favorite horse for any upcoming horse race. Back before the pandemic, you could simply arrive at the stadium and place bets on any of your favorite horses before grabbing a drink and settling in to watch the race with your friends.
Now, with the world on pause, there are numerous other ways to place a bet on your favorite horse. Actually, betting online will make your betting options easier and more transparent. If you were to show up at the stadium, then you may just haphazardly choose a horse to your liking and bet on them. If you choose to place your bets online and with horse racing betting apps, then you can take your time, carefully feel out each horse and their statistics, and determine which one feels right to you. This way, you will know that you chose the best horse you felt would win the race.
Listed here are several ways that you can use in order to place bets online:
Visit The Website
One way to place bets online is to visit the website of the stadium you are attending or the website that is hosting the race that you are watching on tv. This is a way you can feel out the field of horses and pick your best bet by seeing their backgrounds, statistics, and more. The downside to this method is that you will need to do your research on each different race you want to watch or constantly refresh the stadium's website that you live nearby. It is a way to bet online but not the most effective way to place your bets.
Use An App
Another way to bet online is to download a betting app online and then vote from your phone. This is a great option as you can utilize the app for any of the upcoming races you want to bet on, no matter where they are located. It will save you time and effort as you can quickly scroll through and find the race you want to bet on and then choose your horse.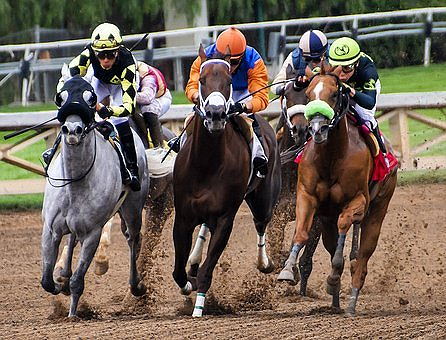 Tips For Betting Online
As betting online is now the best and easiest way to place your bets, you also want to make sure that you are fully utilizing your betting potential by using the best app to place your bets. Listed here are a few tips for betting online:
Find The Right App
First, you want to be sure that you find the right app to place your bets. This is important as the right app needs to be compatible with your phone. If a friend recommends an app that they love, you first need to ensure that it is compatible with your phone's operating system. Then, you need to also consider the types of bets that you are able to place on the app as well as how much you can bet per race. You want to consider how many bets you can place on the particular app at any given time as well.
Customer Service
Finding the right online app that offers the customer service that you need in order to answer any of your betting questions is essential. Some things to look for include customer service that is available all hours of the day for seven days a week, as well as high-quality agents who speak your language.
As you can see, there are numerous ways to bet as well as ways to find the right betting options that will work for you online. Betting has never been easier, but you still want to choose your method for betting online carefully.