RacingBetter News

Saturday 7th November 2020
4 Horse Racing Tips to Help You Win Big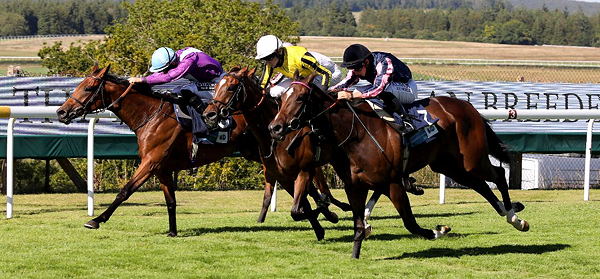 Horse racing has been, for the longest time, a sport for the selected few. In recent times, however, the sport has garnered a wide following throughout the world.
While more people are gaining interest in the sport, the real reason behind the sport's popularity is its betting potential. In the United States, Horse racing is one of the most followed sports.
But as mentioned, while there is a lot of genuine interest in the sport, the real potential is betting. And with the rising popularities, you, too, can join in on the action. If you wish to bet remotely, horse racing betting sites such as comeonbetting.com can help you make a fortune.
While you may be looking to make a quick buck from betting on horse races, you'll need the right strategy. That's right, just like any other sport, you'll need the basics in betting before you can become a pro.
Horse Racing Betting Tips
Granted, you won't win every time you bet, but these tips can help you increase your odds. Additionally, the information shared below can be used with betting skills from other sports. Thus, if you're a decent bettor, you'll have a relatively easier time winning from horse betting.
So, what are these betting tips you can use in a horse race? Here are a few;
1. Always do thorough research
While millions are staked in horse racing games, only a small percentage of this amount is won back. The major reason why most bettors lose when betting is they don't do their homework.
Even a small glance into the racing program moments before the race can give you insight on how to bet.
Racing forms, popularly known as form guides, also offer a wealth of information on how to place your bet. The guide has all the information you need to place a wise bet.
Before you can bet on any horse racing game, study the game, the race, and any information that can give you an upper hand.
2. Diversify your bets
Most new horse race bettors stick to the most common type of bet, the win bet. However, there's a lot more you can bet on.
If you stake all your money on the winning horse, you could end up winning a sizeable fortune. But, should the horse fail to win, you lose all your money.
The best way to bet on a horse race, especially before you can get your roots in the sport, is to make various bets.
Keep in mind, however, that different parts of the world have varying types of bet. So, even before you place a single bet, familiarize yourself with the different bands in the race.
Some of the other kinds of bets commonly available include multiple horse bets and place bets.
3. Look for favorable odds
Different sites have varying odds. Once you have already analyzed and keyed in on your bets, you now have to find who offers the best odds.
Previously, bookies had much of a say on what you won. Fortunately, one of the benefits of online betting is you have more options, each offering different odds.
Shop around for the best odds and increase your winnings. Betting platforms such as comeonbetting.com are world-renowned for their favorable odds and fast winning processing.
4. Bet on multiple races
As you start, you'll want to focus most of your efforts on one race. However, with time, and as you build your skills, you should start looking at different races.
Within time, you'll look at a form guide, pick a winner and move to the next race. Doing so will not only give you an in-depth insight into horse racing, but you'll increase your chances and amounts won.
If you want to grow as a horse racing bettor, you'll need to branch out your bets. This also helps ensure you don't lose all your money in one go. If one bet fails, there are still others to salvage that.
Ultimately, betting is growing in popularity. Now, some fans enjoy the sport, and others want to make money from it. If you're looking to win big, betting on horse races could be your best chance. And when you implement the practical tips shared above, you be on your way to making a fortune from horse race betting.