RacingBetter News

Wednesday 4th November 2020
Applying Popular Betting Strategies to Horse Racing
In horse racing, just like in any other sport, the best way to go about betting is to do in-depth research on each race at hand, and then weight your bets accordingly. However, unlike in most other sports, horse racing results seem more susceptible to randomness, when compared to the odds. Favourites don't always win, and there are often some good odds to be found further down the list.
So, to help navigate the results on the track without trying to predict the near-randomness, we're turning to popular betting strategies from across the world of gambling. Proven popular in other luck-based games, with a few tweaks, some can be applied to a day of horse racing. Of course, none of them guarantees success, and should only be used as a supplement to your play.
A favourite among blackjack players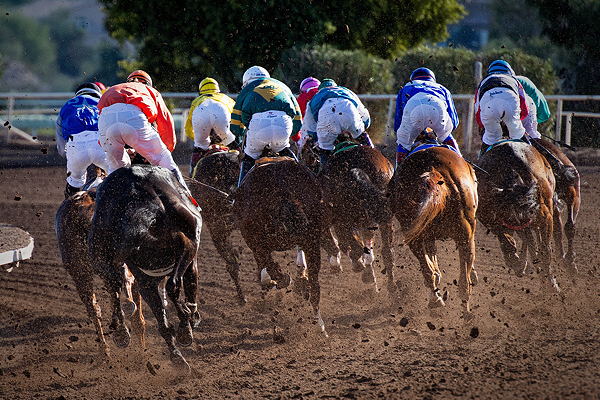 Blackjack is famous for being a game of skill. Ever since the Four Horsemen developed basic rules that are mathematically sound to be applied in each situation of the game, savvy casino gamers have piled onto the green felt tables. While reacting to the deal with the right moves is a big part of the game, so is the bankroll strategy, determining when and when not to raise your initial stake.
Being a more conservative game in which you should stick to your strategy at all times, the Martingale System has become popular in blackjack. It's a simple method, in which you double your bet after a loss, resetting your original bet after you win. In blackjack, most wins come in at evens, but in horse racing, several low odds winners will still return three or four times the stake, meaning that it can be a useful method.
Playing for volatility like the slot spinners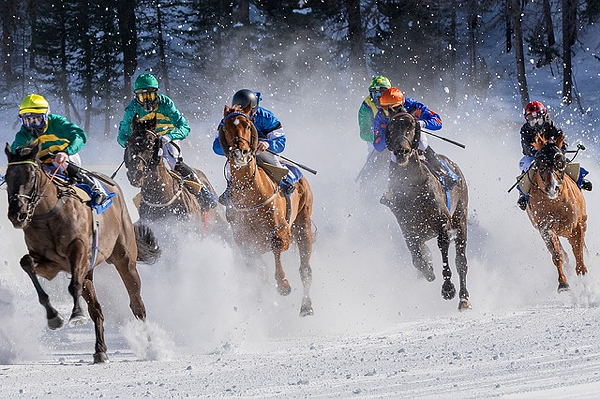 To the uninitiated, slot gaming is an activity of pure luck: you put in your bet and hope for the best. However, thanks to the rise of online slot gaming, it has been discovered that there are mechanics that allow for strategy. Volatility, also known as variance, indicates how often and in what quantities a game will payout, on average. High volatility games pay less frequently but in larger sums while low volatility slots are the opposite, on average.
Which volatility a player goes for is up to them. Still, the PlayOJO strategies and techniques catered to by their 90 free spins without wagering requirements on Book of Dead lean towards high volatility play. As with Book of Dead, betting on horses with a high volatility mindset could be the popular way to go. By only backing horses across the day with odds over a set amount, placing the same weighted bet on each, a win could exceed one by only playing favourites for smaller returns – or betting on low volatility horses.
Capitalising on wins with roulette's preferred style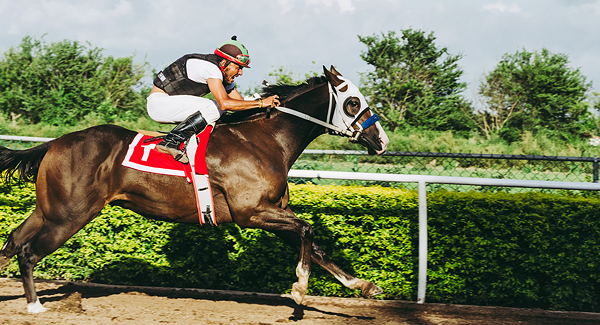 Brothers Francois and Lois Blanc invented roulette - or at least, the version with a zero at the top - way back in 1842. It was that single zero that made it a viable casino game. Spreading across Europe and North America, its simple gameplay and luck-based wins have held it as a hugely popular game to this day. To get a little bit more control over the randomised game, players have been deploying bankroll strategies.
In the exact opposite way to blackjack players, the luck infused in roulette has people more inclined to ride perceived winning streaks, which has made the Paroli System popular. It's effectively the opposite of the Martingale, seeing you double your bet after each win. It's a risky strategy to use in horse racing, and it'll need to be accompanied by strong research and equal-value betting across several races.
If you're looking to infuse a betting strategy into your horse racing action, see if any of these favoured gambling systems work for you.