RacingBetter News

Thursday 15th October 2020
How to Bet on Horse Racing Online in the UK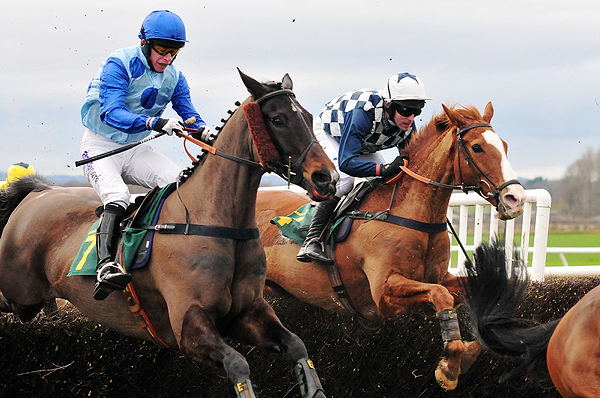 "Horse racing" by Paolo Camera is licensed under CC BY 2.0
Betting on horses in the United Kingdom is deeply rooted in history, dating back to medieval times, and many races were wagered on in some form. To this day, it's the second largest spectator sport in the UK worth over 3.7 billion to the economy annually.
If you're used to heading to the tracks on race day, spending some time at the racecourse betting on the horses, you may be surprised to find out that you can bet on almost any horse race from the comfort of your own home. While you can bet on horse racing from the actual venue, you can bet on larger scale events while you're watching from home.
Local events at the racetrack can be fun to watch and bet on, but the big events are where the real money lies. Betting online at offshore sportsbooks has a stigma of being unsafe, but that's far from the truth. Many online sportsbooks are safe and secure, and if you have a smartphone, tablet or computer, you can place a wager from just about anywhere.
Luckily in the UK, it's completely legal to bet on sports in any capacity, and there are plenty of racing odds to take advantage of. In the United Kingdom the odds are typically displayed in fractional odds, which is one of the more popular betting odds formats.
The most important part about betting on horse racing online is deciding which sportsbook is right for you. You should always read in-depth sportsbook reviews before signing up and do plenty of research into the sportsbook you want to use. It's far too common for a new bettor to register for a sportsbook to find out that they don't accept the payment option they want, or to have larger deposit limits than what they're prepared to bet.
There are many great sportsbooks but you should only trust reviews written by professionals or sports betting experts, as they will know each sportsbook inside out, and will be able to identify key criteria that would be important to the average sports bettor.
When it comes to betting on horse racing online, you will want to make sure the sportsbook also has odds on the race you want to bet on. Some of the smaller sportsbooks don't have odds on every major event, so ensuring that the sportsbook has everything you need in terms of betting options and odds is an important criteria to look for.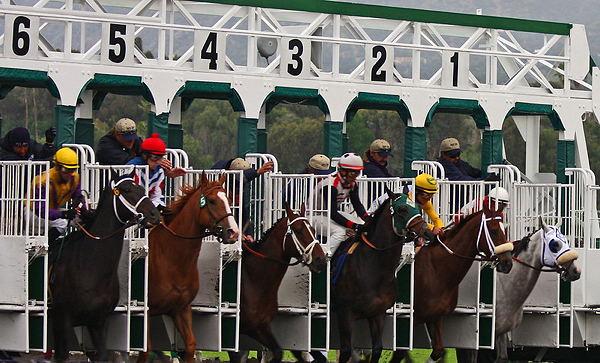 "Start of a Horse Race" by Rennett Stowe is licensed under CC BY 2.0
There are so many options in horse betting, the top online sportsbooks will have countless betting options, so many that you may not be able to decide which ones to choose.
There are five major events that new horse bettors should keep an eye on during the horse racing calendar. The Cheltenham Festival occurs every year in March in Gloucestershire - frequently occurring on St. Patrick's Day. The race takes place over four days, and there are plenty of betting options available at online sportsbooks.
The Grand National is the largest horse racing event in the UK - not just in terms of viewers - it's estimated that over 300 million is bet each year on the race. It occurs in April near Liverpool at the Aintree Racecourse.
The Epsom Derby is one of the most prestigious and glamorous of the UK horse races. It occurs in June, and the middle leg of the UK 'Triple Crown'. You can easily find betting odds on sportsbooks around the globe.
Royal Ascot is highly regarded and attended by the British monarchy, which usually overshadows the race itself. You can usually find a few fun prop bets about the Royal Family due to them overshadowing the race itself.
British Champions Day is the youngest of all the UK racing events. It's the last major flat meeting on the calendar, occuring in October, and part of the British Champions Series.
Whichever event you choose to bet on, make sure you bet responsibly and read plenty of horse racing resources before placing a wager.