RacingBetter News

Friday 30th October 2020
How Horse Racing Differs From Other Sports in Britain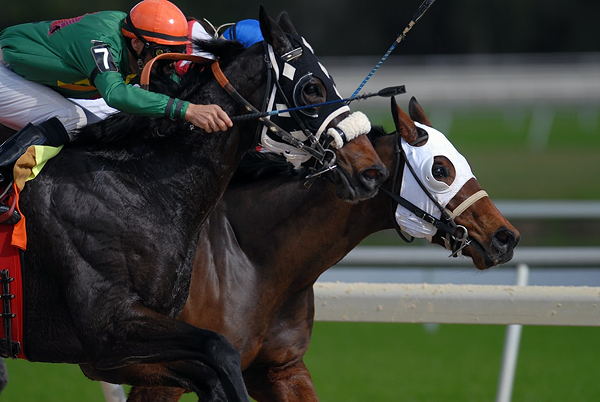 Horse racing is one of the oldest sports still undertaken today in the United Kingdom. Thoroughbred races have been held on the island since 1622, though there is evidence that races were taking place under Roman occupation between 84 AD and 400 AD.
In contrast, football wasn't played in England until 1863 and rugby was first played shortly before then.
Compared to other sports that are played in Britain, horse racing stands out as being distinct. The ways that events are organised, entrants compete, and spectators enjoy horse racing are very different from other popular sports. Here are some of the main ways.
Betting
Betting and horse racing have a long history. The first thoroughbred in 1622 involved a £100 bet, which in today's money would be worth around £24,000. No matter what horse race meeting you go to in the UK, you'll find bookmakers offering odds on each of the races. You'll almost certainly find ads for national bookmakers, and you'll see plenty of people betting before each race takes place.
Although it's not a requirement, most people attending races in the UK will place at least a nominal bet on one race as it's part of the tradition.
In contrast, you won't find the same prevalence at a football stadium or cricket ground, despite fans also betting on these sports. Though many teams are not sponsored by a sports betting brand. Before 1961, betting shops were not permitted in the UK, which means there hasn't been as long for fans to associate the two together.
However, fans did have some options if they wanted to wager on matches.
The Pools and its competitors offered a betting pool where entrants received a prize for making the most number of correct predictions for that week's football games. Many people still like to "play the pools", though The Pools has also begun to offer fixed odds betting like other bookmakers. The company also offers free bets to new customers who want to try their platform out before spending any money.
Dress Codes
In the early 20th century, fans attending sporting events almost always wore a shirt and jacket. Many even added a tie to their outfit.
Throughout the 1970s, 1980s and 1990s, this began to change. Instead of dressing formally or in their everyday clothes, fans of football, rugby and other sports began to wear their team's colours or a replica shirt. Now, stands are a sea of single colours as fans look to show support for their side.
In contrast, anyone attending a horse race meeting will need to adhere to a dress code. These requirements change from venue to venue and event to event, but they can be as relaxed as "no sporting attire" to requiring men to wear a suit, waistcoat and top hat.
While it may seem archaic, many actually enjoy the pageantry of dressing up and consider it to be part of the horse racing experience.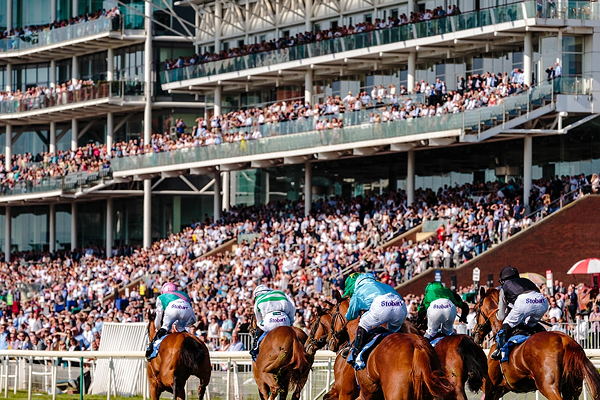 Rivalries
In almost every sport, fans have a team that they support through thick and thin, regardless of sporting success. Affiliations are often passed down through generations and are usually (but not always) linked to the local team.
This can sometimes make football fans unable to objectively assess their team's performance and fortunes, leading to endless good-natured debates among colleagues and friends who support opposing sides.
In horse racing, this doesn't exist. Die-hard fans may have a favourite jockey or trainer, but a casual fan won't usually know this. Instead of cheering on a long-supported runner or rider, people will typically just cheer on the horse(s) that they've bet on.
TV Coverage
TV coverage of horse racing is extensive in the UK, as it is with most other sports. For fans of football, Formula 1, rugby, or cricket that want to watch games live, they'll need a subscription to Sky Sports or another pay-TV channel.
Horse racing has, for the most part, remained free-to-air in the UK. This means you'll find major events like the Grand National, Ulster Derby, Epsom Derby and Cheltenham Festival all show live on terrestrial channels like the BBC and ITV.
Other lower-profile events can be watched at a betting shop, online through a bookmaker's website, or via the dedicated Racing TV and Sky Sports Racing channels.
In the UK, horse racing, like many other sports, is incredibly popular. It does have many differences to other competitions in the country though, most notably the dress codes, TV coverage and betting. This just adds to the charm of the sport and helps it to stand out from the rest.