RacingBetter News

Wednesday 26th August 2020
Graphics Evolution in Video and Online Casino Games
There's no denying that video and arcade game graphics have come a long way in the past couple of decades. Early games started with barely recognizable pixel sprites. Today, they can almost fool you into thinking that you're experiencing real-live action rather than simulated gameplay.
According to gaming expert Samuel Richardson, video game graphics have evolved a lot since the first 'games'.
Not only has the quality improved, but the emergence of new technology, such as VR, has allowed players to enjoy a wide variety of games in a whole new way. Now, you can experience the heart stopping-thrills of a horror game in high-definition. You can also enjoy the atmosphere of online casinos, such as those listed on Play Casino Online, without leaving your home.
In this article, we're going to take a brief look at the history of video game graphics. We're also going to cover game graphics evolution over the last few decades, and how it's affected how we play.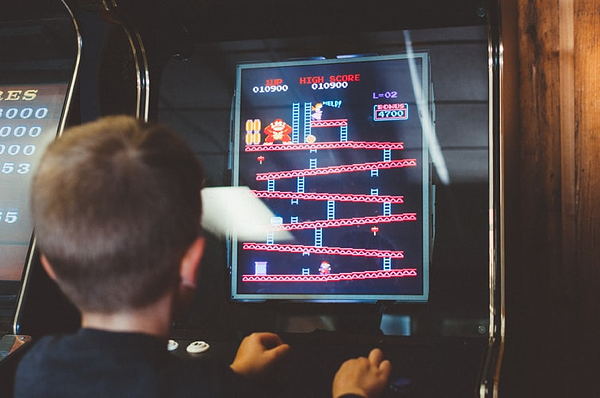 History of Video Game Graphics
The first gaming computer ever built was called Nimrod, designed specifically to play a game called Nim. However, there was little – if anything – to say about the quality of its graphics.
As the idea of PC and arcade games became more popular, the introduction of pixel games and sprites were introduced. Popular titles like Donkey Kong, Anti-Aircraft, Pac Man, and Sea Wolf become widespread.
Pixel graphics gave way to 2D, with Mario Bros, Prince of Persia, and Wolfenstein. It wasn't long before 3D games started coming along, with Wolfenstein 3D, Half-Life, and Quake. Since then, video game graphics have continued to evolve.
Today, you can play ultra-realistic PC games like F1 Grand Prix and Cyberpunk. You can also enjoy console titles like Until Dawn and Detroit: Becoming Human with stunning graphics.
Casino Games and 3D Advances
Casino games aren't immune to the advances of technology. There are those players who still prefer classic slots and old casino game graphics.
However, the advent of 3D graphics, vibrant slots, and advanced gameplay mechanics have turned classic casino games into animated experiences filled with sounds, action, and thrilling effects.
Design advancements didn't make games like Siberian Storm or 3-reel classics like Triple Diamond obsolete. However, without advanced graphics, we'd never get to enjoy the excitement of Gonzo's quests, or slots based on famous movies and shows. You can even enjoy virtual reality casinos!
Video Game Graphics Challenge Reality
Today, you can enjoy games that are so realistic, you feel like you're witnessing reality. In fact, some of these games are so realistic that sports industries have adopted them to create replacement events. A perfect example would be Formula 1, who announced the launch of an F1 Esports Virtual GP series, with many professional racers participating.
As developers strive to make games more realistic, we may still see video game graphics evolve to the point where it's difficult to tell where reality ends and fantasy starts.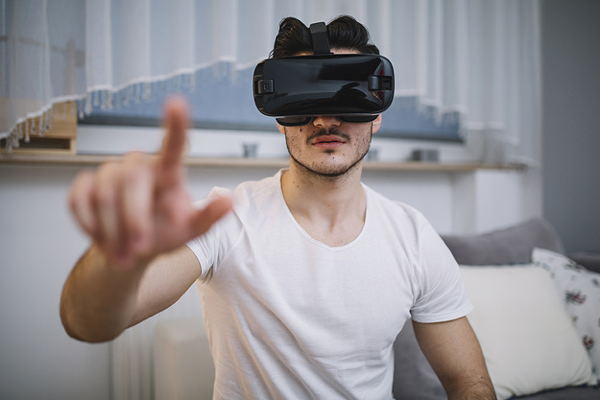 VR: A Realistic Virtual Reality
When realistic graphics aren't enough, there's virtual reality. Believe it or not, the first VR-type technology was already developed in 1938, with the first headset revealed in 1968. However, when 18-year old Palmer Luckey launched his Oculus Rift Kickstarter in 2012, gamers and investors rushed in to raise the $2.4 million to make VR gaming a reality.
Today, players have access to a wide variety of VR gaming headsets. While many of these headsets are still monstrously expensive, cheaper models are in development. In time, virtual reality gaming might become the new normal!
Mobile Gaming for Players on the Go
Before Steve Jobs announced the revolutionary iPhone in 2007, the idea of mobile gaming was limited to very basic pixel games. The best you could hope for was a slightly less pixelated snake or a Tetris game with actual colours. Once Apple released its ground-breaking new phone, however, mobile gaming suddenly became a bustling industry.
In less than three years since the release of the first iPhone, the Angry Birds game app launched for mobile devices. Since then, mobile games have continued to become more realistic. Games such as Left to Survive and Black Dessert provide players with the type of gameplay and video game graphics that used to be reserved for consoles and PC.
Combined with mobile VR technology, such as Google Cardboard, players can take their phone gaming experience even further.  Walk with the dinosaurs in DinoTrek VR or scare yourself into your next life by playing the VR horror masterpiece, Black Mass Experience.
Conclusion
Casino, arcade, and video game graphics have evolved significantly over the last few decades. Game graphics evolution has allowed for the rise of esports and digital tournaments. That said, even with more advanced design, gamers are always looking forward to the next big thing. Perhaps, one day, we'll enjoy an experience like Ready Player One's virtual OASIS.