RacingBetter News

Thursday 20th August 2020
Key Horse Races to Bet On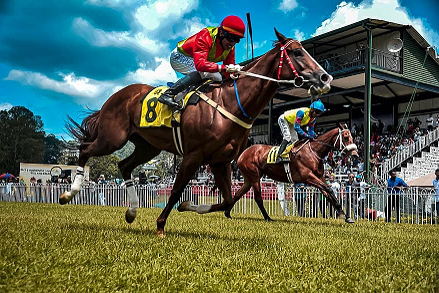 With horse racing being such a fantastic sport for betting, we thought we'd take some time to identify the top races in the world. These are races that you absolutely need to be aware of if you are into horse racing - especially if you are into horse racing betting. We've broken down a list of the top races from four major continents where horse racing is popular - Europe, Australia, Asia, and North America.
Each of these races are held at different times throughout the calendar year, but there's always one constant - you can find plenty of bonuses through online sportsbooks for these races. But without further delay, let's take a close look at these incredible races, and find out what makes them so special. 
Biggest race from Europe - Prix de l'Arc de Triomphe
This race is one of the biggest in Europe, and it takes place in France every single year. This is a Group 1 flat race, although the entry requirements are that the horse must be a thoroughbred and be under three years of age. Make sure that you get this one pencilled in your calendar, as it is upcoming on the first Sunday in October - depending on global events, of course. Some would argue that the Epsom Derby is more prestigious than this one, but each to their own!
The fact remains that this is still a gigantic race, with a total price purse of more than €5 million. Whichever jockey manages to finish first in this one will take home just shy of €3 million, so the attraction is clear to see. In terms of the race itself, it is run over the course of 2,400 meters, which is short, but feisty!
Biggest race from North America - Kentucky Derby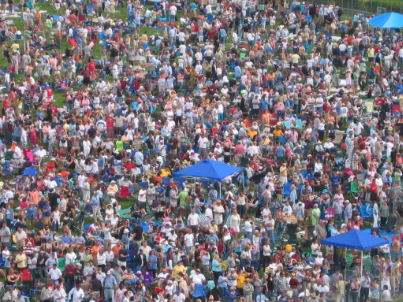 This is the most famous and prestigious race in North America by a long mile, and it holds the nickname of 'run for the roses' due to the fact that the winner is then draped in a huge blanket of roses after the completion of the race. The race takes place on the first Saturday of May, which is quite early in the North American season, but that doesn't mean that things get off to a sleep start by any means. As a matter of fact, in 2019, there were more than $160 million of bets placed on this race alone. 
This is simply colossal, and the race itself has a prize purse of $3,000,000. Much like the race we have described above, it's just over 1 mile, but it's a race that is packed with excitement. 
Biggest race from Australia - Melbourne Cup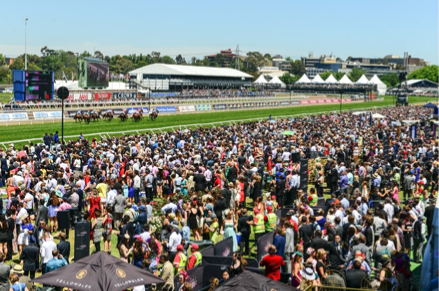 This race is so large and important in Australia that it is actually a national holiday. As you can imagine, the bets usually come thick and fast and there's always a few barbecues going on at the time of this event. That's why the Melbourne Cup is referred to as the race that stops the nation, and much like the Kentucky Derby above, the Aussies enjoy a good sports bet or two on this one. It was estimated that back in 2019, over $150 million in bets were taken, which is also huge. 
This race takes place in the Aussie summer, in November. It's longer than the other races on this list as it is run over 3,200 meters, and with a prize purse of $5,300,000, this is a race they all want to win. 
Biggest race from Asia - The Japan Cup

Finally, we are heading to Japan for the next biggest race. The Japan Cup is the crown jewel of the Asian horse racing swing, and interestingly, this is one of the few sports you can legally bet on in Japan. This race seems to attract an insane number of sports bets too, with approximately $179 million wagered on the event back in 2016. The race takes place on the final Sunday in November, at the Tokyo Racecourse. It is open to horses over three years of age, and the prize purse is almost $6 million! 
The race itself is just 1.5 miles long, but let us tell you now, it's 1.5 miles packed with adrenaline-pumping action.