RacingBetter News

Tuesday 18th August 2020
Ireland's Best Race Tracks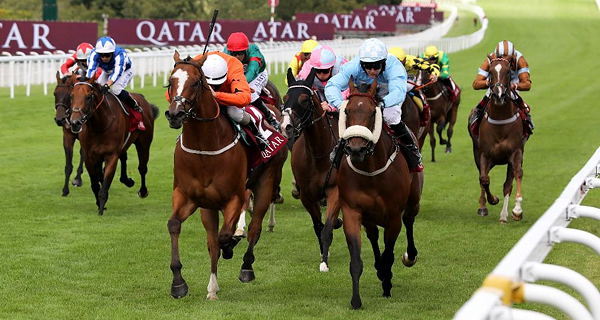 If you follow horse racing, you are probably aware of how prestigious and indeed historic the racetracks of the UK and Ireland are. This part of the world is just laced with horse racing tracks that have been glorified for years, and of course, some of these tracks are home to some of the largest races of the calendar year. But for the purposes of this quick post, we will be looking into the very best racetracks in Ireland as opposed to the rest of the UK.
Each of the racetracks we will be talking about has its own unique features and characteristics, and we will be sharing them all with you. We will also try and provide information that can help you when horse betting As well as this, we will be informing you of the races that are held there and how far back some of these tracks date. Some of them are truly incredible, so let's get started. 
The Curragh Racecourse
Located in County Kildare, this racecourse has earned itself a fantastic reputation, with plenty of justifiable reasons. First and foremost, let us hit you with an interesting fact. The very name of this course (Curragh) has hailed from an old Irish word (Cuirreach) meaning 'place of the running horse'. While it received this name quite some time ago, it certainly seems to have stuck, as Curragh Racecourse is now the training ground for some of the best horses that we see today.
Specifically, some horses that call Curragh home for their training have won races like the Belmont Stakes, Irish Derby, Melbourne Cup, and Epsom Derby. That's a rather impressive resume, and a credit to the professionalism and set up of the track. Concerning professional horse races, The Curragh Racecourse is no stranger to high-profile events. To name some of the key events held here, you can watch races like the Irish 1000 Guineas, Irish Oaks, Irish 2000 Guineas, and the Irish Derby. 
As you can see, this racecourse is one of the most celebrated in Ireland, and if you ever get a chance to go, you should definitely check it out. 
Ballybrit Racecourse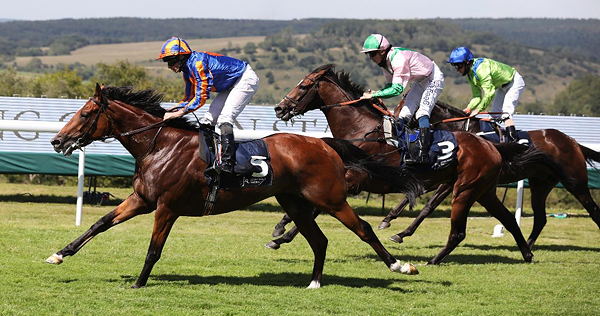 The second racetrack that is particularly high-profile in Ireland is the Ballybrit Racecourse. This track is situated in the beautiful county of Galway, and it is actually located inside Ballybrit Village. The Village isn't particularly large, and there's a somewhat intimate feel about the whole surroundings of this track. However, this tranquility and calmness don't last very long when race-day comes around. This is especially true when races such as the Ballybrit Novice Chase, Galway Hurdle, and Galway Plate take place. 
It's quite cool that the entire village gets involved when a big race begins, but that's not what the track is most famous for. The biggest event to ever take place there was when Pope John Paul the second celebrated a mass there in 1979. There were reportedly 280,000 people that attended this mass, which is simply enormous. 
Laytown Racecourse
The reason that Laytown Racecourse is so unique is that half of the track is on the sandy beaches of Laytown, located in County Meath. Interestingly, this course is the only one in Ireland where the horses actually race on sand, and this is mainly due to restrictions in regulations set out by the relevant authority. The race itself is often referred to as a 'quick-sand' style race, as it's fast-paced and run over a very short distance - just seven furlongs. 
Apart from the main race that is held there, it's a really beautiful part of Ireland and one that is a must-visit for when you go there. Who knows how much longer this venue will still be around and home to this unique race too? So do take the chance when you can. 
Closing thoughts
There are obviously other venues in Ireland that have some terrific racecourse, but we feel that the ones listed in this post are a cut above the rest. Of course, they are situated all over Ireland, but if you ever travel to Ireland and get the chance to see them, make sure you do. If you can make sure that your visit coincides with when the races are held, this really will be an awesome experience and one that you will not regret!