RacingBetter News

Friday 14th August 2020
How People Win Betting On Races
For years, the lure of betting on horse racing has attracted millions of punters. There are few sports that are so closely intertwined with the promise of lucrative wins than horse racing.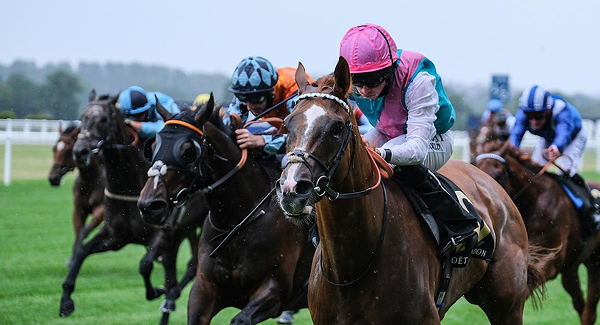 Anybody who has even a little experience in betting on races will tell you that this game is about much more than blind luck. Indeed, many who bet on races do so for a living and pride themselves on their ability to get a win.
Across the board, the online gambling business is booming and neuecasinos.de provides reviews on the best places to enjoy this flourishing industry. Horse racing can be played at sites all over the web, with different sites offering varied styles of betting.
In this article, we will take a look at how people win betting on races. From the importance of researching a horse's past to the form of a jockey or trainer, there are endless variables to consider when betting on races.
Without further ado, let's get started by taking a look at the first element on our list of things to beware of when betting on races.
Look into the horses
All too often, newcomers to betting on the races fail to properly look into their chosen meet and the horses involved. Rather than simply placing a bet on the favorite or a horse whose name you like, it is essential to look into a range of factors.
So, which factors to assess? Well, any horses that won easily last time out should be considered, as should those with great rating figures. This essentially refers to a horse's form and the idea is that gamblers should capitalize on a horse enjoying a rich vein of form.
Consider the surface
Almost as important as the horse's form is the surface of the track. Terms such as 'good' 'firm' and 'soft' should be considered when betting on a given horse race. Horses with real power and hard-striking styles enjoy the softer ground, usually coming in the colder and wetter months of the year.
Conversely, horses with a slightly more effete style enjoy the firm ground, benefitting from the dryness of surfaces. Essentially, you should be sure to research the preferred surface of any horse you fancy, as this could seriously sway the likelihood of a win on any given track!
Trainers and jockeys are key
As you might expect, the importance of the horse and the track are huge, yet jockeys and trainers also provide a key area of consideration when betting to win on the races.
When it comes to trainers, they tend to favor certain tracks and this can be seen if they field several horses in one meet/race. The style used by certain trainers can suit the ground type, length or form of a particular track and this should be given a serious thought.
As for jockeys, the best riders tend to be given the chance to ride the best horses. Yet it also pays to consider the track and the jockey's past form there. Oftentimes, the style used by a particular jockey will suit a given track. This means some jockeys have become synonymous with certain tracks down the years and, if they are running there, you shouldn't miss the chance to place a wager!