RacingBetter News

Monday 22nd June 2020
All Bets Are On: Developing a Virtual Sports Strategy

In 2020, virtual sports betting has become the new go-to gaming option for players seeking to make a few wagers. These games are diverse and can be played on a host of devices.
What are Virtual Sports?
Virtual sports, as the name suggests, are virtual recreations of popular sports, including football, boxing, and racing. The majority are there to facilitate betting, allowing bookmakers and organisers to generate a few easy betting markets without the need for expensive large-scale sporting events.
Often found on betting sites (more on that below) these games have been given the spotlight in 2020 and have gone viral on social media.
The Virtual Grand National, held on Saturday the 4th of April, was a great example of this.
The Grand National Horse Race has been run every year since 1839, only taking a break during the World Wars. In 2020, it took its first break in more than half a century and the organisers decided to shift efforts to the digital space.
Markets were created, most bookmakers took part, and all proceeds went to charity, with maximum bets of £10 per horse. The event was even televised and received a lot of press online, with 18/1 shot Potters Corner eventually beating run-away favourite Tiger Roll.
The World Boxing Super Series also got involved, creating the inaugural eAli Trophy. The actual World Boxing Super Series had been placed into doubt, with major fights in April and May likely to be postponed or cancelled. The sport of boxing has also seen fights by superstars like Anthony Joshua and Canelo suspended.
The eAli Trophy helped to fill a hole that fans were crying out for. It simulated fights between some of the greatest fighters in the sport's history and gave boxing fans something to cheer for.
Virtual Sports on Betting Sites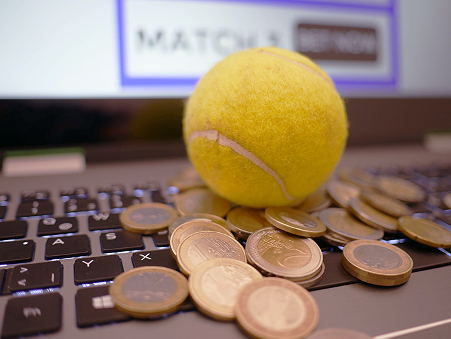 In addition to the games outlined above, virtual sports can be found on most sports books and online casinos. Just look for the "Virtual Sport" or "Simulation" tab and you will be presented with a selection of games and live betting markets.
These virtual sports operate much like traditional ones and offer many of the same markets. Games run every few minutes and simulate key moments in each game.
For instance, in virtual football, you'll see goalmouth chances and goals, as well as penalties. The graphics aren't quite what you'll see on the latest FIFA or PES title, but they're not that far removed and you can't complain for something that runs smoothly, loads quickly, and can be accessed on most platforms.
In horse racing and greyhound racing simulations, you'll see full races. And in all cases, you can bet on every outcome.
Take horse racing as an example. You can bet on the horse you think will win or place, and just like a real race, there are options for each-way bets and forecasts as well. In football markets, you can't bet on first goal scorers or total card/corner markets, but you can bet on the matchline, the score, and a few other popular bets.
 Are Events Scheduled?
Major virtual sporting events are scheduled just like the real thing, especially when their purpose is to replace the real thing. But virtual sports on betting sites run throughout the day, with new events starting minutes after previous ones end.
What Software is Used?
Most virtual sports use software generated solely for betting purposes. They are often created by developers and then leased to numerous betting sites. However, in the case of the eAli trophy, the Fight Night video game was used.
Which Sports Can I Bet on?
It depends on the betting site and software. Typically, you'll find football, tennis, and racing games (horse, greyhound, F1, motorbikes).
Bottom Line: One of the Few Options
Virtual sports bets have been available for a number of years. Players have been able to place bets on these events more or less since the dawn of sports betting, but the recent shutdowns have placed more eyes on them.
If you're missing the opportunities brought to you by live football, athletics, boxing, tennis, horse racing, and motor racing, try some virtual sports betting with Karamba.