RacingBetter News

Friday 19th June 2020
The Biggest Racecourses in England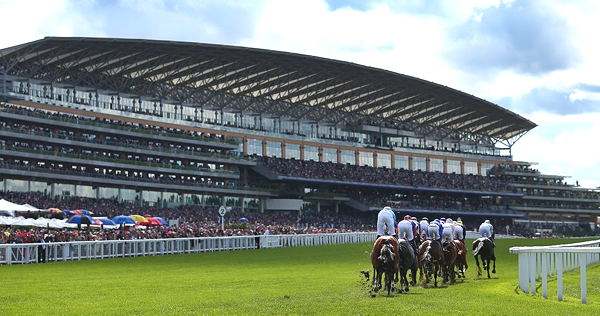 In the United Kingdom sit sixty racecourses, fifty-two of which are based in England. Good news for the horse racing spectator, as this provides plenty of opportunities throughout the year to enjoy the races. With fifty-two racecourses, which one is the biggest? Does the larger size mean more events are hosted? Or are only special races held periodically?
This article will focus on the five largest racecourses in England, only accounting for the amount of spectator capacity as opposed to actual course length. It should be noted that just because one racecourse is larger than another doesn't make it automatically a better racecourse.
Aintree Racecourse
The first entry in our list, Aintree has a racecourse that focuses on National Hunt races. Based in Aintree, Merseyside, this racecourse can house seventy-five thousand spectators within its famous stands. Aintree becomes quite lively during April with sixteen of the twenty days of races held during this month.
The biggest event, which draws in crowds of thousands, is The Grand National. Forty horses, and their jockeys, compete in the world's most challenging jump race which lasts a grueling four miles. Outside of the different races and derbies in April, the only other times meets happen in Aintree are October, with Sunday meets, and December with Saturday meets.
Ascot Racecourse
Located in Ascot, Berkshire, this racecourse has long been considered the epicenter of British horse races. The racecourse first opened in 1711 and has been seeing races each year since. Unlike Aintree, which is strictly based on National Hunt races, Ascot is a mix of both it and Flat races. Ascot is capable of holding seventy thousand spectators, five thousand fewer than Aintree.
Twenty-six days of racing are planned each year, and the biggest draw is the Royal Ascot event. Not only do the royals make a visit, but nearly three hundred thousand spectators will flock to Ascot during this week. Unlike Aintree and other courses, the races are held exclusively in June such as the King George VI and Queen Elizabeth Stakes.
Cheltenham Racecourse
Based in Cheltenham, Gloucestershire this racecourse is exclusively build around the National Hunt races much like Aintree. With a capacity of around sixty-seven thousand spectators, Cheltenham is well known for its scenic view and number of Grade I events including the coveted Cheltenham Gold Cup, Other widely known events to horse racing enthusiasts are the Champion Hurdle, Queen Mother Champion Chase, and the Stayers' Hurdle.
Although Cheltenham sees more meets throughout the year, unlike Ascot and Aintree, these meets occur only during the winter months. The latest event is the Silver Trophy Chase, hosted on a Wednesday in April. After this chase, the course is left alone until November with the Hyde Novices' Hurdle on a Friday in November which is the beginning of the busy period for Cheltenham.
York Racecourse
Located in York, North Yorkshire, this racecourse may be the oldest on our list. Archaeological evidence points to horse racing as far back as the Roman period, and some even say that racing horses in York is far older than this. This said, the actual horse races as we know them didn't start until around the sixteenth century. Although the Romans and early Britons likely didn't have seating for sixty thousand like today's horse racing spectators.
The largest meet in York, by far, is the Ebor Festival held in August. While Cheltenham is mainly situated in the winter months, York is focused on the summer months; meets are held from May all the way to September. And to add more evidence of York being a flip of Cheltenham, the preferred type of races are Flat races and not the National Hunt races. A rather interesting contrast that many watchers may never have noticed.
Newmarket
The last entry in our list is based in Suffolk and has a capacity of forty thousand. What it lacks in spectators, Newmarket makes up for with horses. On average nearly three thousand horses call Newmarket home as they reside in one of the seventy different training yards. Records show that racing had become popular during the 16th century, and during the 17th century King Charles II would make trips to Newmarket to enjoy the races.
The racecourse is suited for Flat races and sees meets from April all the way to November. The largest draws are, of course, the 1,000 Guineas and 2000 Guineas, along with nine Group 1 races. For jockeys, trainers, and organizations, the largest draw is the training yards which as mentioned, houses three thousand or more horses annually.
You may be curious as to why Epsom Downs isn't on our list. After all, the capacity is a startling one hundred and thirty thousand so that would make it surpass Aintree, right? Well, no. The racecourse is surrounded by public land which allows spectators to view the races for free, meaning an official seating count isn't possible. This doesn't mean the races are any less thrilling, but it does mean Epsom Downs wasn't cut-out for our list.
If you would like to read more about Epsom then check at www.britishracecourses.org/epsom/
There we have the five largest racecourses in England, and as we can see it would appear the smaller the racecourse the more meets it'll have over the year. The very likely reason for this pattern is larger racecourses are more expensive to operate. Which means that the large events are the perfect bucket list item, while smaller events can be enjoyed year wide.