RacingBetter News

Wednesday 24th June 2020
Horse Racing in India-Legal Issues and Betting Tips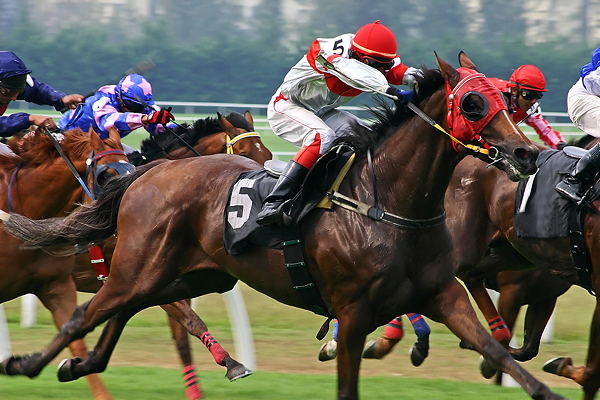 Horse racing in India has become very popular. The country hosts several racing events that enable gambling enthusiasts to place bets on horses using licensed bookmarkers continually. Despite several challenges such as heavy taxes, the sport has grown tremendously, to the point of outstripping earlier forecasts.
Betting on horse racing is the only type of gambling allowed in the country. Any other kind of gambling in India is highly prohibited.
A Brief History of Horse Racing In India
Horse racing has been taking place since when humans started rearing horses for domestic purposes. However, horses were not popular in India in ancient times. They began gaining popularity when fleets from Persia started to arrive. The importation of horses was faced with various challenges. They would develop health problems as they were sailed through Cape of Good Hope since the journey would take several months.
The first horse racing racecourse in India was constructed in madras. In those days, horse racing was a game for the privileged members of society. That changed when the tote was introduced, and the common man would easily place a bet on the sport. When the country gained independence, Indian bred horses were given priority to participate in racing.
The Legality of Horse Racing In India
States in India have different gambling regulations. The regulations contain information on how gambling operators may get licenses and the penalties to be imposed as a result of violating the set laws. In 1996, the supreme court of India gave out a ruling that although betting on the sport depends much on luck, it also requires some skills and expertise. That is what set the sport apart from others and enabled it to gain legality in the country.
There are no laws that restrict betting enthusiasts from placing bets on international and local racing events. However, you should always use licensed and reliable betting sites.
"The Public Gambling Act of 1976, renewed 1990 allows offshore casinos to operate in India. All online casino sites and bookmakers listed on our site are based offshore."
Online Horse Betting
Online sites offer markets for people who are passionate about betting. They allow them to place bets on horse racing events held internationally and locally. The betting enthusiasts can deposit or withdraw earnings in Indian rupees using reliable banking options.
Horse Racing Betting Options
Win- in a win bet, you place a bet on the horse you believe will win the race.
Place-in a place bet; you place your bet on the horses you think will take the first three or two positions if seven or fewer horses are participating in a race.
Show- in a show, you place your bet on a horse that you believe will take the first, second, or third position.
Win-place- in a win place, you place a bet on a horse, and it will have to take the first or second position for you to win. If it takes the first position, you win both the win and the place options.
Across the board-across, the board is a combination of win, place, and show. You can place a bet on the three options separately, but placing an across the board option makes betting easier
Horse Racing Betting Tips
If you are a beginner on betting, here are some basic tips to familiarize you with the sport.
Take Note of the Weather Conditions Forecasts
Weather usually affect horse racing since the racecourses are usually open. Changes such as light showers can affect the pace of a horse, which, in turn, affect the outcomes of the race. Most of the racecourses in India are located in Mumbai, Delhi, Kolkata, Pune, Bangalore, Mysuru, and Chennai. Weather conditions vary from city to city.
Conduct Some Research
Details and behaviors of the horse are essential in deciding whether to place a bet on it or not. Some of the details include its age, weight, and how long it has been trained. Researching how the horse has performed in other races is also essential. This could help in determining the one with the highest probability of winning and place a bet on it.
Before deciding on which site to sign up in, get more information about it. The site should be safe and secure. It should also have several payment options, for convenience.
Set Up a Budget
When you are a novice, you cannot be very good at winning bets. The secret is to set up a realistic budget and sticking to it as you sharpen your skills.
Remember, horse racing is not all about luck; it also requires a bit of expertise and knowledge. You can only achieve that by placing bets and gaining experience along the way. If you don't set a budget, you might overspend and get into financial problems.
Horse racing in India does not only offer fun but can also be a source of income. You will have to apply knowledge and skills in order to win bets. Unlike other forms of betting, you have some form of control on the outcome of your bets.