RacingBetter News

Tuesday 16th June 2020
Australian Horse Racing Odds Vs. Free No Download Pokie Odds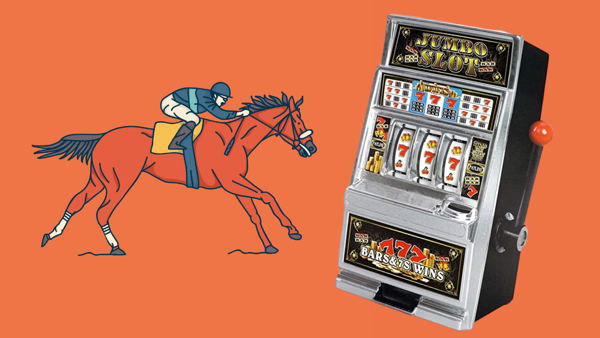 Gamblers in Australia, whether for horse racing or pokie fans, must involve some sort of odds and statistics. Any player must understand the dynamics behind these concepts as they help predict the likely outcome and profits.
The dichotomy of horse racing and pokie odds runs deep into the history of the whole concept of gambling predictions. In this activity, odds are given based on how likely a specific horse is going to win a race. A stallion could be an underdog meaning that many bettors are likely to shy away from it. If the underdog wins a race, there is a pretty much cool payout on it. When you place your bets on a stallion with 10/1 odds against winning, it makes A $ 10 in everyone bets on that horse off chance they win.
Horse odds are based on the 'pool of bettors.' The more people that bet on one animal, the lower the ratio and the lower the payout. On the other hand, pokie machine odds are distinctively different. Calculations towards pokie chances are relatively straightforward. First, you look into the number of possible winning combos. You just multiply the number of symbols and the number of slots. If there are 5 symbols and 3 slots, it would mean 5×5×5 = 125 possibilities. Then, multiply this figure with the likelihood of winning combination times the potential payoff. Overall the pokie machine odds formula looks like this:
(Winning Combination Likelihood × Payoff) × (number of possible combination/ possibilities)
The chances of winning are statistical and point to a similar potential profit margin.
The two betting types are hugely popular in Australia. The latest reports from the Australian Gambling Statistics, as released by the Queensland Government, explores the various dynamics among casinos, race betting, sports betting, and lotteries (2013-2015). Here is a summative table with a bias to 'total losses' experienced by gamblers.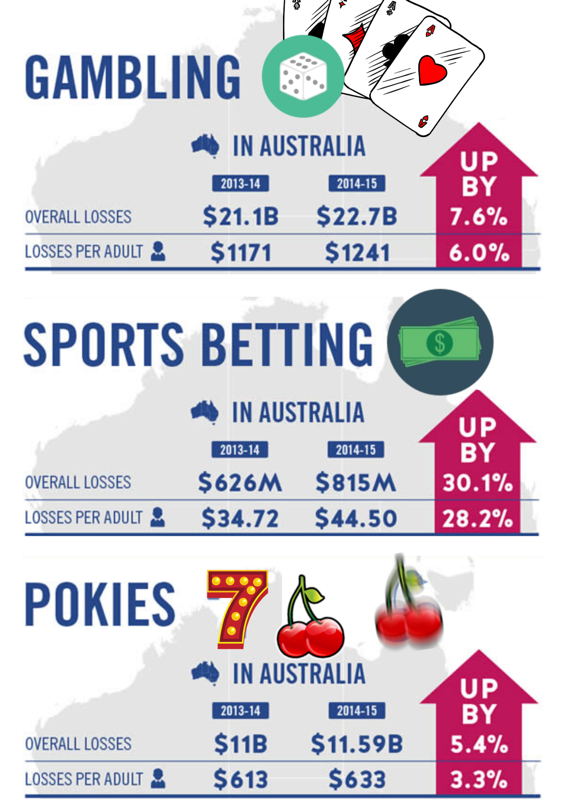 Australia's Total Losses For Gambling, Sports Betting, and Pokies, 2014-15 (Australian Gambling Statistics)
There has been an increase in losses from the table, whether on pokie machines or sports betting (which connotes horse racing by extension). To minimize such losses, gamblers or bettors ought to approach every stake with an analytical mind that that onwards can increase the odds of winning.
Aussies Going for Free Pokies Instant Play
Going by the figures from the new Roy morgan's research, pokie machines gambling in Australia continue to surpass both sports and horse race betting. According to the study, 56.7% of all the dollars wagered in Australia are in pokie machines. Sports betting is at 5.2% while horse racing, Harness racing, and greyhounds account for 15.5%. Lottery or Scratch tickets contribute 14.2%, while casino table games (online and offline) and keno contribute to the remaining 5.0% and 3.4%, respectively.
There are several reasons to justify the growing demand for pokie machines across Australia.
There are friendly and legit free no download pokies slot machines review sites that can quickly hook you up with Aristocrat slot machines. The full availability of the best free play, free download, real money pokies in Australia plus the roll-out of games with instant play feature is a good reason for the steady rise of the pokies popularity.
Historically Queensland and the Australian Capital Territory (ACT) have a strong reputation for licensed 'league clubs' hence a perception of a safe gambling environment among pokie gamblers.
The increasing appetite for mobile and app-based pokie machine gambling is also seen as a good reason why players are increasingly opting for pokie machines.
With numbers pointing to increasing pokie machine players, the approaches to odds calculations and their impact on gameplay become vital among real money gamblers. The following are some of the approaches you can use to estimate your winning odds.
Winning combinations approach. It takes it into account 3 factors. The number of reels, number of symbols and the resultant winning possibilities/combinations e.g
3-reel Slots with 15 symbols
5-reel slot with 15 symbols

Possible Combinations - 15×15×15=3,375
Odds (1/3,375) ×100 = 0.0296

Possible combinations 15×15×15×15×15=759,375
Odds (1/759,375) = 0.000132
From the table, the odds of winning in a 3-reels slots machine are higher than a 5-reels machine.
Considering the pokie's payback chances. A look into many of the casinos (online and offline) will give you dynamic payback percentages across games. Games themselves come with these figures denoted as RTPs (Return to Players). Payback Percentages reveal how much a specific machine or game pays in the long run/ overtime. However, away from the popular belief, even if the percentage payout is big, it does not necessarily imply overall big winning chances. This is just a machine's lifetime average, which has a minimal effect on the 50/50 chances of winning in a lucky game.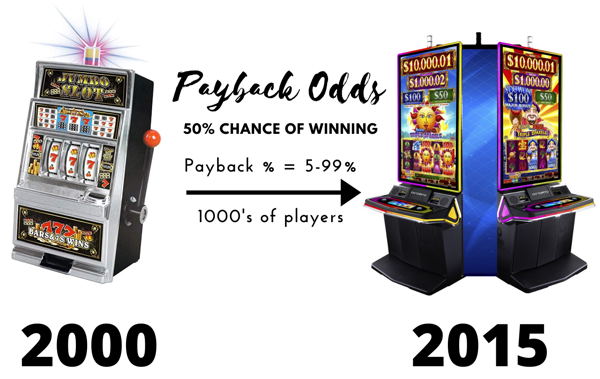 Payback odds
Hit Frequency Odds. Some experts argue that pokie's chances are estimable through hit frequency. Hit frequency refers to the number of times a winning combo is achieved. To get this figure, you need to play a given game, hundreds, or thousands of times. A pokie machine with less than 10% winning hits is referred to as 'Dud.' Though time-consuming method, it can offer some basic insights on profitable pokie machines.
Aussies Traditions at Horse Racing Betting
Horse Racing in Australia is enormously big. Equally, bets placed on this market are numerous. Globally, Australia has more such courses than any other country. With over 360 registered courses, the country produces some of the best jockeys, top-class stallions, and matchless trainers.
The history of Horse racing in Australia dates back to as early as 1788 when the first stallion was imported from London. The arrival of these horses saw the introduction of racing competitions in Hyde Park, Sydney, in 1810. To date, this major sport event has grown immensely with special editions like the 2016 Melbourne Cup, which saw a whopping $657 million wagered. With the formation of clubs like the Sydney Turf Club, Golden Slipper Stakes, and Australian Turf Club, Horse, and Greyhound Racing events have even gone virtual, allowing you to enjoy lively races while on the go.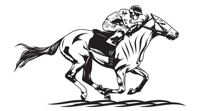 With a big vibrant market, the chances of racing bet wins are as well predictable. Some of the approaches include:
Look at the racetrack program. Like the baseball program, this program comes with information about stallions, jockeys, trainers, and even owners. This helps determine the form of the specific stallion in the race.
Daily Racing Form (DRF). It is a particular form that highlights the past performances of all the horses set to run on a specific day or event. The information includes the DRF handicapping, which can be used to predict the likely stallion to win.
Look at the Public Handicapper Selections. In case your racetrack or Off-track Betting (OTB) is covered by a local newspaper, you may rely on the daily stallion selections. Usually, some newspapers hire expert handicappers to predict the likely outcomes of a horse race.
Odds with minimum $2 payoff for racing. The assumption is that you are betting with $2 on the minimum. Simply take the odds of your stallion and multiply the 1st number by 2, and divide the product by the 2nd, and then add $2. Different odds are highlighted in the table below.
Odds with $2 Minimum Payoff for Horse Racing
Odds

Calculations

1/9

(1 × 2) = 2
Divide 2/9= 0.222
Add $2
=$2.22

8/5

(8 ×2 ) = 16
Divide 16/5 = 3.2
Add $ = 3.2 + 2
=$5.2
During live or virtual horse racing events, every racetrack comes with a professional television simulcast who provides handicaps between the races. Follow up such handicaps and pick any useful tips on how to place your bets.
Also, consider the jockey standings before placing your bets. Typically, the best ranked 10 horses end up winning about 90% of all the races in a competition.
There are also specific horse racing betting tips based on the type of wagers placed. You have the option of placing a single horse race bet or multiple stallions racing bets of up to 6 consecutive races. Some simulations can be useful when placing these bets.
| | | | |
| --- | --- | --- | --- |
| Bet Type | Chances of Winning | Explanation & Expectation | Suggest Plays (on basis of $100 bankroll |
| show | Very good | Chosen stallion ought to finish 1st, 2nd, or 3rd (Modest Payoffs) | Minimum of $6/horse |
| Place | Good | Chosen Horse ought to finish in the 1st or 2nd place (Better than to show) | Minimum of $ 5/ horse |
| Win | Average | Preferred horses must finish 1st and 2nd, in either order OR a normal play of boxing 3 horses | Minimum of $4 per stallion |