RacingBetter News

Monday 1st June 2020
A Return To The New Normal At Santa Anita Race Course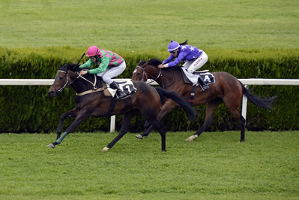 A return to the racecourse is a promising sign for not just fans of the sport, but those hoping for a return to normalcy in this uncertain time. But with empty arenas and social distancing measures in place across the board, could this be the new normal that many of us will begin to become accustomed to? In this article, we will be looking into what this return to sport means during this time, and the effects it could have in the future.
A Return To Some Sports In the USA
The coronavirus pandemic has had a huge impact on the worlds so far in 2020 as we have seen a huge amount of disruption to everyday life. With lockdown measures in place across several different states sporting events have fallen victim to postponements and even cancellations. However, with the peak slowly passing in some states compared to others, it is the return of social distanced sports such as horse racing and a return to golf. With social distancing measures catering to the amount of space that these sports already use. This has meant that a majority of these sports can be played behind closed doors without risk to health.
This is evident with the return to horse racing in recent months as cleanliness is needed to ensure that the horses are kept safe from any diseases at this time. With many racing stables already wearing masks and cleaning regularly, there are only a few changes to make to the everyday routine to bring horse racing back safely and securely.
The New Normal For Horse Racing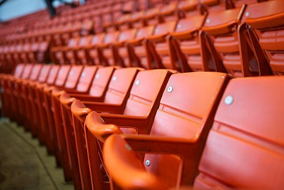 The return to horse racing during this uncertain time is similar to that of the return to football and other major sporting events. However, without the lack of audience out there cheering on the racers, the entire experience is one that is completely changed. With no photographs at the winner's circle and very few interviews with the winners, this is an experience that will completely change. Though it is still possible to bet on horse racing when at home, there is a huge amount of revenue that is set to be lost as a result of the lack of ticket sales. In addition to this, there are hospitality packages for major events that can also lead to a lack of revenue. As a result, there are many wondering just how effective it will be to run these events behind closed doors as maintaining the health and conditioning of these animals can be costly and may lead to a loss in revenue over the year.
Though this is perfect timing for the continuation of the season, there are many wondering just how long it will be before sporting associations allow spectators back into the stands. Alternatively, there is also talk around events such as this being hosted with partial crowds, to begin with then opening up at a later date. This, however, could mean a loss in revenue as time goes on and therefore presenting issues for some of the smaller organisations throughout the United States.
A Return To Behind Closed Doors
Though taking part in sport behind closed doors is a great way to get a sense of Normalcy back into peoples lives. But with a substantial amount of revenue lost in marketing and broadcasting many are not seeing this is a long-term solution. With high budgets on each event, many companies rely on ticket sales and hospitality packages to bring in some form of revenue. This is evident in basketball and other major sports with huge losses of revenue. An example of this is premier league club Manchester United showing loses of £3.3bn in the last quarter of the financial year. These are huge losses that cannot be maintained for a prolonged period, even by clubs and sporting associations that have money to spare. This is a financial struggle that has also been echoed in the MLB as some of the major clubs continue to experience financial troubles with pay cuts during this uncertain time.
With this in mind, the coronavirus pandemic has continued to have devastating effects on sport for a wide number of reasons at this time. But with the return of crowds, seeming as long way in the future, sporting associations will have to do more to bring sport back to the masses.