RacingBetter News

Wednesday 10th June 2020
Why Virtual Horse Racing is Taking on a Life of Its Own
Many live sports have enjoyed a rebirth within the digital domain. While this trend can be seen as far back as the days when the Nintendo Entertainment System first entered into the markets, the world of the Internet has allowed such sports to indeed take on a life of their own. Technology is continuing to advance at a breakneck pace and this observation can be clearly seen in the growing number of virtual horse racing platforms. What features have allowed these portals to enjoy such an immense level of popularity and what can fans expect to enjoy throughout such a surreal experience?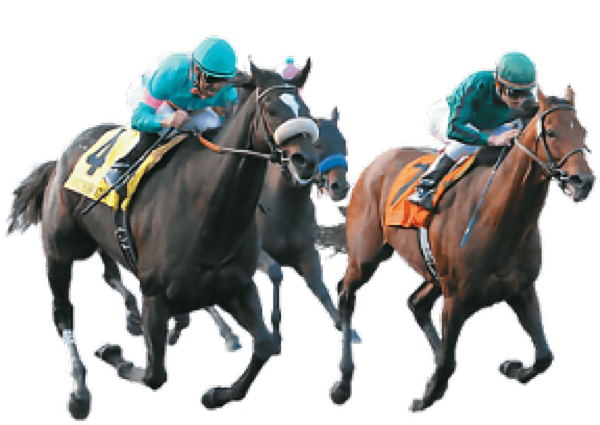 The Emerging Role of Artificial Intelligence
The main reason why many sports-related platforms have become so engaging involves the increasing presence of artificial intelligence (AI). This is important, as AI is able to provide the platform with a sense of realism that would not otherwise be possible. It can likewise offer a truly random landscape in terms of competitions and due to machine learning capabilities, the actions of the player will impact future scenarios. This has already been seen in certain genres such as MMORPGs and first-person shooters.

However, artificial intelligence is set to transform the world of virtual horse racing in a different way. The horses will appear much more realistic and their actions will begin to mimic those associated with real-life scenarios. This is good news for those who have been searching for a digital alternative to the physical sport; particularly one which can be enjoyed from the comfort of their own living room.

All About Live Interactions and Bonuses
According to CasinoTopsOnline, players can now enjoy more bonuses and rewards than ever before. Examples include referral bonuses, matched first-time deposits, free spins, and VIP packages. So, how do these relate to artificial intelligence?

One of the ways in which artificial intelligence has forever transformed the virtual horse racing genre is that it can offer players specific bonuses based off of their personal preferences. In other words, it is now possible to enjoy an entirely personalised experience. Not only will fans enjoy such opportunities, but this strategy is likely to increase brand loyalty over time.

The other main takeaway point is that the virtual horse racing sector is becoming increasingly competitive. This is great news for players, as providers will now have to offer even more enticing packages so that the right members can be attracted at the appropriate times. When one plays for free or wishes to turn a tidy profit, there are countless opportunities to explore.

Having said this, there is no doubt that live horse racing will remain an extremely popular pastime for countless individuals from all walks of life. Still, the virtual world is offer up a host of unique options in terms of home-based entertainment. This is why it is fully reasonable to expect that the industry itself will continue to grow into the foreseeable future. If you are fan of virtual sports, you should love what is in store.