RacingBetter News

Wednesday 20th May 2020
A Look at Gambling in Japan
With the continued growth of the gambling industry across the globe, more and more nations are opening up to the potentially lucrative nature of this industry.
Japan, where gambling has long operated in a kind of grey area, is one of the most recent nations to relax laws around gambling both online and offline. In Japan, you can now play online slots at conquercasino.com with total security.
In this article, we will take a closer look at gambling in Japan, particularly the traditional pursuit of horse racing, which has long had a dedicated following in the nation. In addition, we will take a look at other forms of gambling in the nation, such as the increasingly popular pachinko and slots games.
So, without further ado, let's take a look at gambling in Japan by zooming in our lens on the national love of horse racing.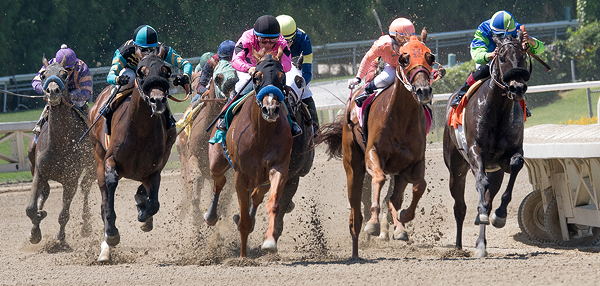 Horse racing in Japan
In Japan, over 21,000 horse races are held every year! Flat racing, jump racing, and draft racing are the three most popular types of horse racing in the nation. In Japan, the Japan Racing Association (JRA) and the National Association of Racing (NAR) control horse racing, with the former controlling the major racecourses in the nation and the latter the local tracks.
Although horse racing in one form or another was popular in Japan for centuries, it wasn't until the 1800s and the arrival of Brits in Japan that formal races were organised. Since 1981, the Japan Cup has been the nation's most prestigious horse race and continues to attract thoroughbreds from across the globe. In fact, the Japan Cup remains one of the most valuable annual horse races on the planet, with a purse that regularly hits over $5 million US.
All in all, it can be said that horse racing in Japan is a highly regulated, deeply traditional pursuit that remains hugely popular with punters across the globe.
Other forms of gambling in Japan
Aside from horse racing, Japanese people love to gamble in alternative ways including playing the traditional game of pachinko.
Essentially, pachinko is a style of mechanical game from Japan that can be enjoyed both recreationally and as a gambling device. In this way, pachinko is to Japanese gambling what the slot machine is to the West.
Pachinko is played in parlours across Japan which are specifically built for this purpose. Essentially, the game functions much like pinball but with an added layer of gambling involved.
Pachinko parlours are able to function by operating in a legal grey area, which doesn't technically flout Japanese laws around gaming for money. Indeed, it is estimated that the annual pachinko market in Japan is worth up to $900 billion US per year.
In Japan, slot games are currently experiencing a massive boom as players look to take their gaming from the pachinko parlour online. With online slot sites opening up to serve this growing appetite, the future for slot sites in the East Asian nation seems very bright indeed.