RacingBetter News

Tuesday 19th May 2020
When Will British Horse Racing Be Allowed To Resume?
There remains no set date as to when horse racing in the United Kingdom will resume. All sporting events in the UK remain in limbo as sporting bodies and the government decide what to do next. The coronavirus (Covid-19) pandemic continues to cause havoc worldwide. However, if the government continue with their plan of allowing professional sport a tentative return in June, then horse racing in the UK may begin again in June.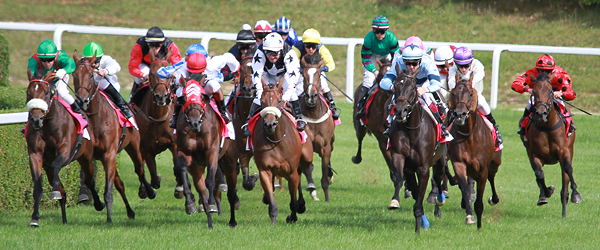 The sport and leisure industries in the UK are two of the most heavily affected areas that have been hit by Covid-19. Sporting events (including all horse race meetings) have been suspended in the UK since March. This has had a huge knock on effect on the betting industry. With no odds to offer punters, revenues have decreased drastically. Casinos in the UK have also felt the repercussions. Initially, casinos prospered due to the large number of players who were house bound and free to play casino games online. However, as a greater number of people see their bank balancer hit by not being able to work, the number of people playing at casinos online in the UK have decreased. Fans of horse racing and sport in general have also suffered. For a large amount of people in the UK, sport is a major part of their lives. Of course, all sport has to be ceased for the safety of everyone, but sport often keeps people sane in an otherwise insane world.
Regardless, there has been talk of the football season resuming at some point in June. However, all games would be played behind closed doors. Horse racing on the other hand is extremely unlikely to be given the go ahead to do the same. Football has a far higher popularity level than horse racing in the UK. Horse racing is not likely to resume at the same time as other sports. However, there is a chance that it will return sooner than expected.
The UK government has confirmed that professional sport may begin a steady return in June. If the government give all sports the go ahead to commence behind closed doors, then there is a possibility that racing fans across the country will be preparing to tune into their favourite races again in 2020. If this happens in early June, then the next big horse racing event that can take place would be the Royal Ascot which runs through the second half of June. It has already been confirmed that if the event does run, it will be without any fans in attendance.
Sport commencing again will be great news for a large amount of people including journalists, sports websites, sports betting sites, casinos and of course sports fans and punters. Sport employees a huge amount of the UK population both directly and indirectly. For the moment, casino sites in the UK such as https://www.playfrank.com/en-gb are able to offer horse racing slot games for die-hard horse racing fans. But we want the real thing back.
Is Horse Racing likely to commence again in June?
The June proposal is by no means set in stone and could easily be delayed. The UK government continues to find containing the virus extremely difficult and if politicians cannot put into place successful efforts to contain the virus better than they are doing now then it is unlikely that we will see horse racing in June.
It is still anyone's guess though given the haphazard approach of the government. Ensuring the public safety is paramount and if that means delaying racing then we will just all have to wait a little bit longer to watch live racing again!