RacingBetter News

Wednesday 13th May 2020
A Return For UK Racing
Perhaps not as soon as many would have been hoping for, but at least a little clarity has been given - the government has confirmed that professional sport may begin a tentative return in June following the lockdown events that caused postponements and cancellations throughout the end of March until now. This may serve as some good news for some of the nations favourite sports including football, as Premier League bosses suggested that losses would be enormous if the season had to be cancelled - but it also serves as great news for racing fans across the country.
The next big racing event set to take place would be the Royal Ascot which runs through the second half of June - it has already been confirmed that the event would take place without any fans in attendance as per government guidelines, but this is also something that was expected by many before the government statement was issued. The event had also come under fire a little following the events at Cheltenham in the latter part of March as a number of attendees would later test positive for the virus - parallels were being drawing as some were urging the Ascot organisers to err on the side of caution, but as it had been made clear from the beginning that the event would have no fans on site, they continued to push for the event to get underway.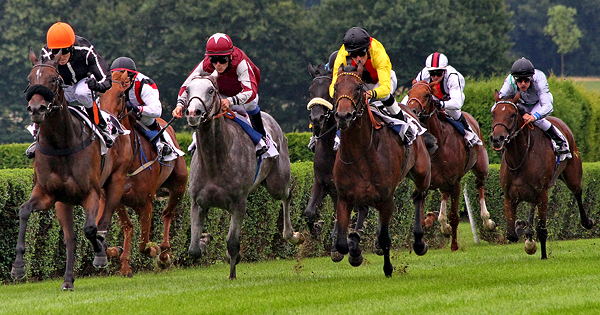 This is also great news for betting operators as UK racing gets back underway - betting operators have been struggling throughout the spread of the coronavirus as sports continued to be postponed or cancelled causing users to seek alternatives - although many UK operators are now looking ahead to the return, with offers starting to open on these betting sites. This is only going to increase once racing returns within the UK.
It is important to note, however, that the June date set out is extremely tentative and could change very quickly - following easing lockdown measures, other countries such as Germany and South Korea found a small increase in positive cases emerging and as Spain, Italy, and France which were all amongst the hardest hit countries in Europe also begin to ease their lockdown measures, a lot of attention will be focussed on how recovery is going and if there is any risk of a second outbreak. In the event that numbers do start to increase again, it's almost inevitable that the stronger restrictions will be placed on the country again and further delays will be seen. For now, however, mark the date in your calendar - over the coming days and weeks other events will begin to release their intended dates and as many hope to catch up there may be an opportunity for a few months worth of racing to happen within a shorter period of time, good news for organisers and fans alike following a number of difficult months ahead as adjustments are made for longer term safety.