RacingBetter News

Tuesday 14th January 2020
Higher Power In Motion For 2020 Pegasus Crown: Will He Make It?
We're almost half-way through January, which means the Pegasus World Cup will commence on January 25, 2020. It is an important event for all horse racing fans. Pegasus World Cup will celebrate its fourth season in the racing field of Gulfstream Park, Florida. It is expected that thousands of spectators will attend  the event.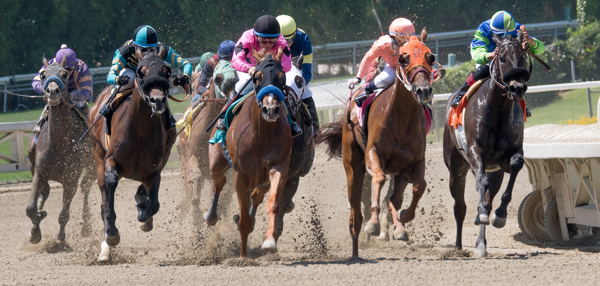 As we draw near to the Pegasus tournament, bettors are also hyped for the entries they're going to bet on the said day. In case you don't know, Pegasus is a rich horse racing event and only invites the best of the best racers in the country. That said, fans and bettors can expect an action-packed horse racing show like no other.
This year, the Stronach Group, the owner of the Pegasus World Cup, officially released 17 entries that will showcase excellent saddling skills on Saturday. It seems that the Stronach Group is looking for a great horse racing showdown this year because the list of invitees is comprised of the returnees looking for an epic comeback this year.
One of the invitees to the 2020 Pegasus World Cup is Higher Power. He is one of the veteran horses to make it on the list. This five-year-old thoroughbred is part of the Pegasus cup betting 2020, which carries one of the heaviest horse racing achievements.
As his name gets enlisted for 2020 Pegasus, bettors are overwhelmed because this horse racer has been doing good in the past. Since then, he never failed to impress the horse racing community, making sure that he gets placed or takes the crown of every tournament he joins. Will Higher Power continues to strike a dominance in the Pegasus Cup this year? Let's get to know him better.
Higher Power's Profile
Higher Power is owned by Hronis Racing, LLC, and trained by John Saddler. He had soaring achievements at the start of his career after taking three races in 2017 and 2018. He placed third in Maiden Special Weight on October 7, 2017. After that, he took part in another Maiden Special Weight on November 8, 2017, where he won and took home the crown for Allowance Optional Claiming on January 13, 2018.
Because of his early achievements in the claiming races, Higher Power was then sent by John Saddler to a more challenging stakes races. On March 17, 2018, he joined the Grade 2 Rebel Stakes at Oaklawn Park, where he ended up in 8th place. According to Saddler, Higher Power had generated a good start in stakes races and can perform well in a more popular tournament.
Higher Power was on the top of his game during his early years, who continues to gather more achievements in Allowance Optional Claiming races. He took part three of these races in Fair Grounds and placed one titleholder, two 3rd places, and one in the 4th place. Adding his record is also a third-place finish in Northern Spur Stakes on April 14, 2018.
Higher Power's Latest Achievements
Higher Power started his 2019 with a bang! He joined the Grade 1 Gold Cup at Santa Anita Stakes on May 27, 2019. It was a big leap for him as he placed 5th in the said racing show, and many fans were amazed by how he performed in Santa Anita. From then on, he became the talk of the town, and many bettors are considering him as a good bet.
His biggest achievements was the last three races he took part in last year. He placed 3rd in the Grade 1 Awesome Again Stakes even if he struggled at the starting position. After that, he joined the Grade 1 Longines Breeders' Cup Classic on November 2, 2019, and took home the 3rd place. Lastly, his major win was a title for the Grade 1 $1 Million TVG Pacific Classic Stakes held at Del Mar last August 17, 2019.
Higher Power's Strengths
The way that John Sadler had developed Higher Power is something that other entries should mind. He has been doing good in races, recording a total of 2,400 horse racing wins in his entire career. In the 2020 Pegasus World Cup, John Sadler sends Higher Power in full force with a strong appearance to win the Pegasus crown this year.
Takeaway
As Higher Power takes the racing field of Gulfstream Park on Saturday, he joins the list of the strongest horse racers to saddle up in the said field. Many entries are keeping an eye to the Pegasus crown this year, and Higher Power is a strong contender to consider for the title. Will he be able to maintain the best form to earn the most prestigious Pegasus title? We'll see.