RacingBetter News

Thursday 13th June 2019
How To Bet For The 2019 Belmont Stakes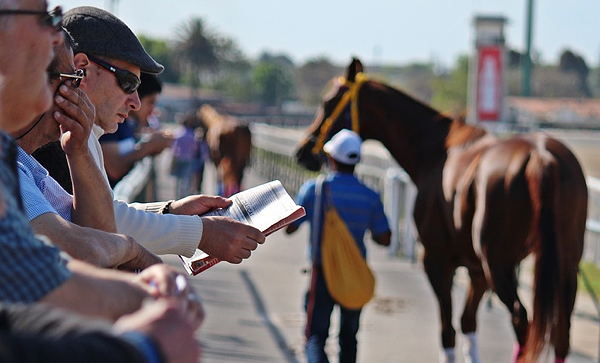 Photo by YenniVance on Pixabay
It's undeniable that the final leg of the U.S. Triple Crown Series will take place a day from now. On June 8, 2019, the dirt track of Elmont Park, Belmont New York will once again be filled with hundreds and thousands of horse racing fans all over the world. The Belmont Stakes is the most exciting horse racing tournament and the true taste of the colt's ability to saddle up.
While it is true that the excitement and fun are about to fill the Elmont Park, it is also right that there will be no Triple Crown winner this year. This is for the reason that the Kentucky Derby, which is the first leg of the Triple Crown Series creates the most controversial season this year. Country House took the winning title from Maximum Security because he as disqualified due to a "bumping at the pole" incident. Moreover, both of these colts didn't run in the Preakness since Country House is sick and Maximum Security cannot contain his disappointment.
Furthermore, Country House won't also run in Preakness because according to the recent reports, he still needs more time to fully recover. These are all the reasons why the Belmont Stakes can't produce a Triple Crown winner. Remember that in order for a horse racer to become a Triple Crown hero, he needs to win the three horse racing legs which are the Kentucky Derby, Preakness Stakes, and the Belmont Stakes.
Although the horse racing community and the fans cannot expect a Triple Crown winner this year, the Belmont Stakes organization is still making their best to show off best racing performances. The recently concluded Preakness winner which is War of Will is going to complete the list of the colts who will run this year.
That being said, the list of ten colts who will grace the "Run for the Carnations" is complete and the betting game will still give an excellent sense for Belmont to pursue. All entries had earned the best value as of this writing, and this still gives the best reason for each horse racing fan to partake the said event.
Hence, as you go along and place your bet for the upcoming Belmont Stakes, it is advisable that you have to know the different betting categories so you can wage wisely and profitably. Your ability to know the Belmont betting types will help you ensure that you do not put your money into waste. How to bet the Belmont Stakes  2019? Here's what you need to know.
How To Bet For The 2019 Belmont Stakes
Once you find yourself inside the race track in Elmont Park or once the gates are opened on June 08, 2019, the Belmont Stakes betting games will also open. The betting categories are all available for you to look. It also allows you to find the best value of each odds to make sure that you wage the right one.
Win
It is one of the most popular betting games you can wage in any horse racing tournament. Aside from that, it's also the simplest one. All you need to do is to guess which horse racer will win and once you have decided you need to place your bet. Once the horse racer you picked will take the first spot in the finish line, then you also win.
Place
If you want to have an extra-safe betting game, then you can play a "Place" bet. It is where you have to wage for a horse racer which can either finish second or first. The only thing that differs this bet from "Win" is that it pays a little lower, but one thing you can assure that you will win.
Show
It's the safest bet you can place since you only need a single horse racer to win. This time you need to pick three horse racers which may place either first, second, or third. Pays may be lower compared to "Win" and "Place" bets, but still, you get an assurance that you still win.
Also, if you want a little more fun and a pro in betting, you might find these betting categories a little more fun. These betting categories pay you higher because they come off in a more difficult way.
Exacta
If you think you are a pro in betting, then choosing the Exacta bet is a good start. It is where you need to pick two horses which will place first and second in the right and exact order. If you can do this, then you can win big in Belmont Stakes.
Trifecta
A bit harder than Exacta because you need to pick three colts which will finish in the right placement.
Superfecta
If you want to fully test your ability in betting, then trying the Superfecta best is a choice. All you need to do is to pick four horses which will place exactly in the first, second, third, and fourth place. If you successfully do this, then you can go home as the biggest winner.